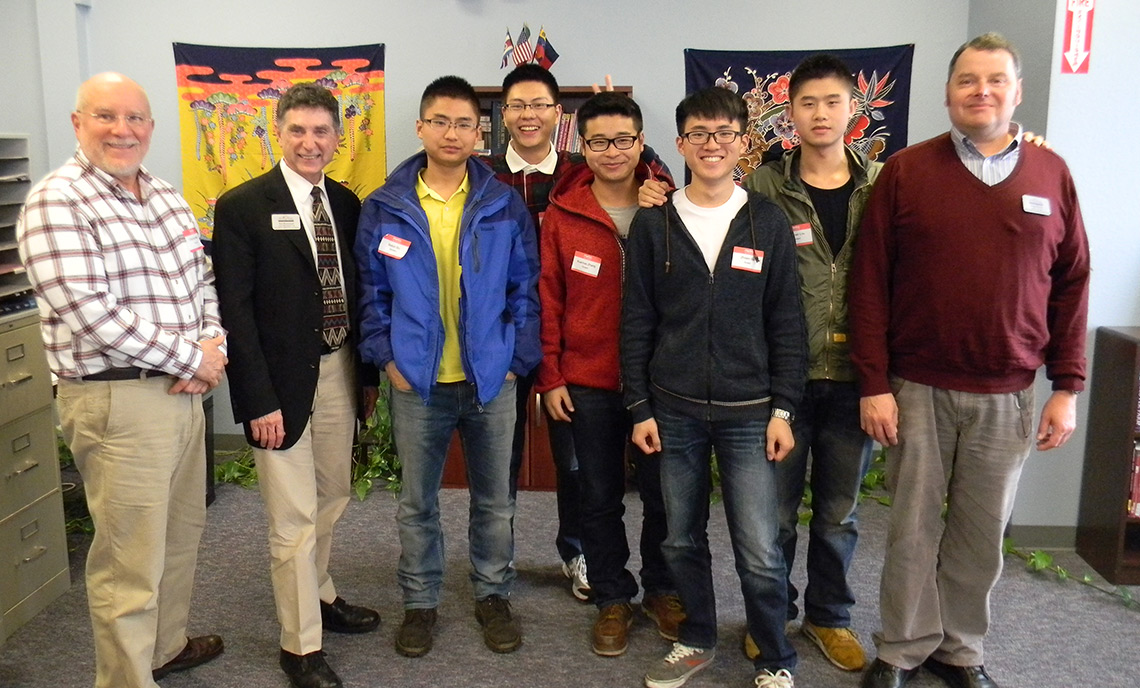 Welcome to Our New International Students!
April 9, 2014
This quarter Clover Park Technical College welcomes its tenth group of aviation students from Civil Aviation Flight University of China, the largest aviation university in China.
A mix of juniors and sophomores at CAFUC, the five new students — Shaobin Han, Zhiwen Ma, Haonan Lou, Bolun Qu and Xuanhao Zhang — just started their studies in our Aviation Maintenance Technician (AMT) program. The students  will earn an associate degree from CPTC and a bachelor's degree from CAFUC upon returning to China.
For the next two years, the students live with host families in the Puyallup/Graham area. They are excited for the opportunity to get top-quality hands-on aviation training, meet many new people, and learn about U.S.  culture while sharing their culture with us. Please give them a warm CPTC welcome!
The partnership between CPTC and CAFUC started in 2008. To date, 29 CAFUC students have graduated from CPTC. Graduates have been successful in finding employment at major companies in China such as FedEx, China Airlines and Hainan Airlines, among others. With its reputation and through the successful partnership between the two schools, CPTC is being recognized by China's fast-growing aviation industry as an institution that offers high-quality aviation training.