Army veteran forges new skills at CPTC
May 19, 2021
by Jean Borst
Ryne Danley, Environmental Sciences and Technology class of 2018, Welding Technology Program class of 2021.
When life-altering injuries sustained in Afghanistan ended his Army career, Ryne Danley was at a loss. "I had always planned on the military as my career," he said. "I didn't know what I wanted to do with my life."
With the help and support of VA medical providers and his wife, Danley focused on getting better. Then he forged a new plan at Clover Park Technical College.
The army veteran used his GI Bill® to complete his AAS-T degree in Environmental Sciences & Technology, a program he was drawn to because of his deep compassion for the environment and a desire for a career that involved helping people. After graduating in 2018, Danley was still searching for something else—something he could do with his hands. At his wife's urging, he looked into CPTC's Welding Technology program.
"I already knew the quality of education offered at CPTC," Danley said. "I thought the welding program was something I'd really enjoy."
Danley applied for a scholarship through CPTC's Financial Aid office, and was awarded $2,000. He completed his five-quarter Welding Technology degree in March.
Creating a spark
The welding program at CPTC aims to inspire creativity and provide the skills to plan and fabricate just about anything imaginable from metal. Students leave the program certified and ready to work in welding, metal fabrication and related occupations.
"I enjoyed being able to learn and practice different types of welding, use various machinery and understand how metal reacts when heated," Danley said. Honing his newfound skills, Danley has designed and made his own hammers, tools, chair, rocket stove and more. "Being able to create a plan, know which procedure to use and see the end result is so gratifying."
Danley was also impressed with expertise and support offered by CPTC's welding instructors, including David Meyers. "When I first started the program, I didn't know anything about welding," he said. "David was so helpful, and always took time to work with me." In time, Danley was assisting other students in the program.
More than a hobby
The CPTC welding program wasn't always easy for Danley, and that taught him an important life lesson. "Never stop trying, regardless of how many times you fail," he said. "Nobody can walk in, pick up a new skill and master it their first try. You have to accept the frustrations, ask for help and try again."
With his degree completed, Danley is using his skills to plan and create more projects. "The program gave me the opportunity to learn a hobby and a life skill," he said. "This is something that I can always do, despite my injuries."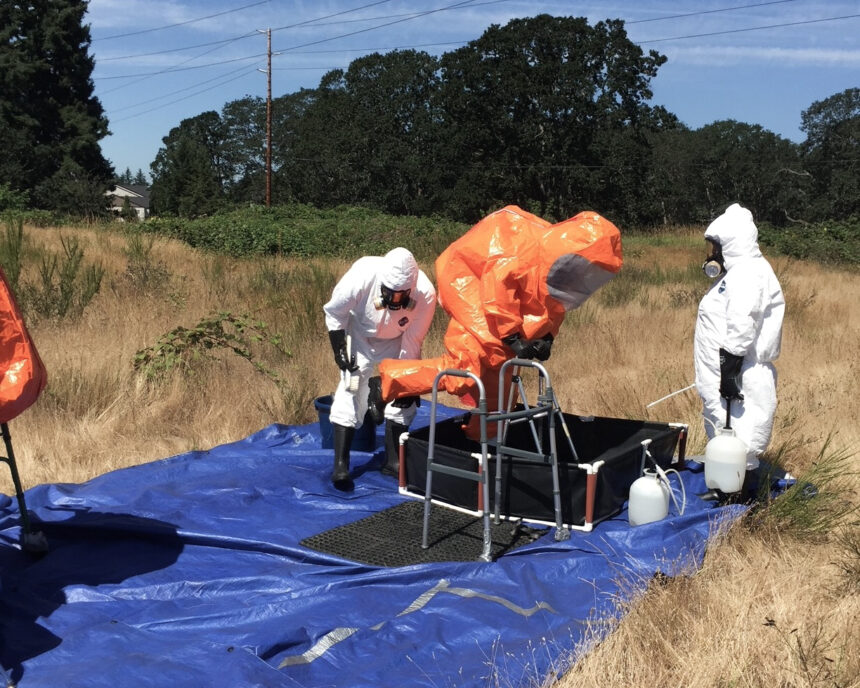 Learn more about CPTC's Welding Technology program.
GI Bill® is a registered trademark of the U.S. Department of Veterans Affairs (VA). More information about education benefits offered by VA is available at the official U.S. government website at https://www.benefits.va.gov/gibill.
More CPTC News