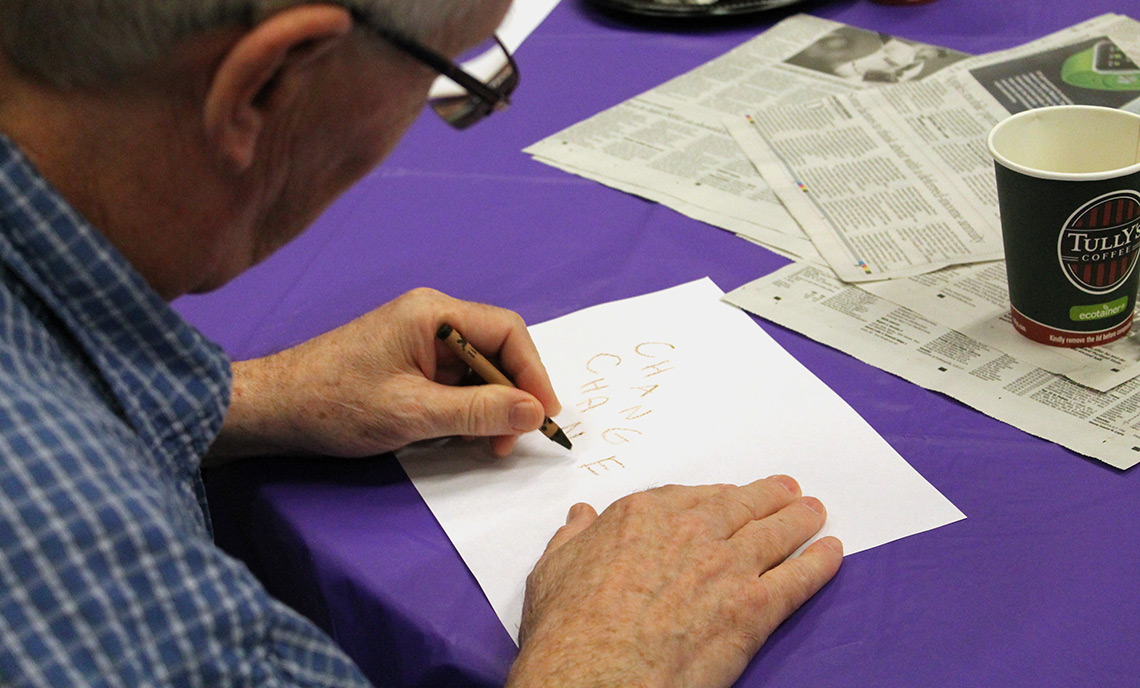 Staff and Faculty Celebrate Change at Opening Day
September 19, 2014
Clover Park Technical College staff and faculty celebrated the start of the 2014-2015 academic school year with an Opening Day event Sept. 19 at the McGavick Conference Center.
Presentations were centered around the theme of change and change management, led by guest presenter Dr. Tracy Thompson of the University of Washington-Tacoma, whose academic interest is in strategic management, organizational change and institutional change.
CPTC staff delivered updates on enrollment management, instructional programs, accreditation and student services. Current students Matthew Dahl and Katie Stock shared how CPTC has impacted their lives.
Budget Director Lisa Wolcott led the staff and faculty in an interactive activity related to adapting to change. CPTC staff and faculty had the opportunity to hear from their colleagues at 15 information booths that highlighted campus programs and services. The half-day event culminated with a BBQ lunch.
Fall Quarter starts Sept. 22.