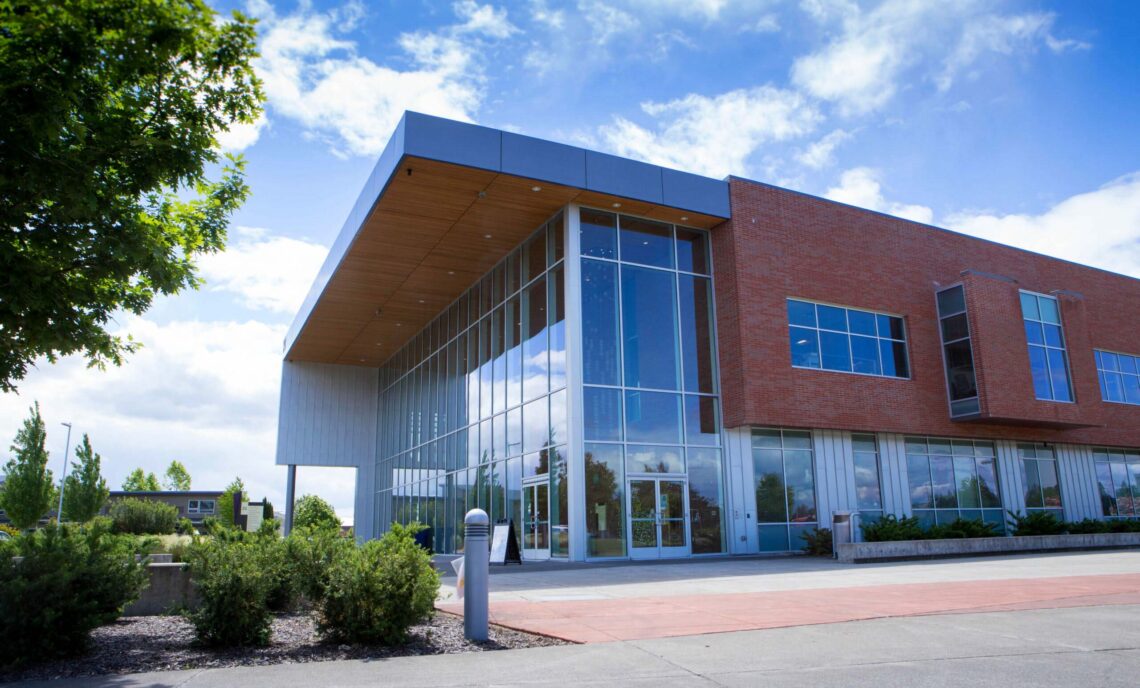 Model of Excellence: Clover Park Technical College Advisory Committee
July 1, 2020
As a vital member of Washington's higher-education system, Clover Park Technical College (CPTC) offers courses online and on campus for students getting ready for their first career, their next step within their career or new careers. Clover Park Technical College is there to help students redefine education to meet their needs.  Clover Park Technical College has two campuses: the main campus in Lakewood and the South Hill Campus.
The College's rich history of professional and technical education dates to the 1940s, when the Clover Park School District established a War Production Program that trained civilians as auto mechanics, aircraft-service mechanics, ship-fitters, welders, and blueprint readers. 
Today, CPTC is accredited by the Northwest Commission on Colleges and Universities and has 6,523 students enrolled. Clover Park Technical College involves students, faculty, staff, and administrators in discussion related to decisions of importance to the institution through their shared governance structure.
In adherence to Washington State laws, it is the policy of CPTC to maintain program advisory committees for approved career training programs. The primary purpose for advisory committees is to serve as advisers to the college, providing advocacy, curriculum recommendations, and support for quality professional- technical education programs.
According to CPTC's published policy, suggested advisory committee duties include:
Making curriculum recommendations based on labor market demand; identified skills standards where appropriate; changing technologies and market conditions; balance of theory, technical skill development, production and realistic enterprise tasks; and review of instructional materials.
Assisting the college in conducting special events that benefit both the student and the college; i.e. manufacturing, product seminars, and college open house.
Advise college as to the adequacy of physical facilities and conditions of equipment.
Assist the college in obtaining instructional equipment.
CPTC has a long-established health unit coordinator career training program since 1968. I had the pleasure of talking to Michelle Hillesland, Dean for Health, Client, Business and Human Services about CPTC's model of collaboration between college, employers, and students.
Michelle Hillesland is a staff member for the Health Unit Coordinator Advisory Committee. Michelle explained it is a highly active committee comprised of area health unit coordinators, supervisors, co-workers, students, and recent graduates.  Members for the committee are selected from prospects identified by faculty through their experience with students and connections with employers. The committee meets two times a year. The committee members provide broad and wholistic insights into the profession.
Michelle emphasized that the advisory committee is invaluable. The worth of the committee is reinforced in the meeting invitation that states, "Your participation on our Advisory Board is vital to the continuation and the quality of our program.  We value your input from the industry, both as employees and employers, to maintain and focus our direction on training students for employment. The goal for each meeting is to have 100% participation.  I hope you will be able to attend and look forward to a worthwhile discussion."
In every meeting, common data points are discussed. Data points include statistics about program enrollment, student demographics, job placement, wages, titles, and certification exam results. The committee also discusses changes in market and relies on their community and business partners to provide input about what is happening within the industry.
Knowledge and transferable skills are also discussed when making changes to the program's curriculum. Faculty serves as subject matter experts and employers and employees can speak to the real-world expectations.  The goal is to incorporate as many job-ready skills as they can. This is done by identifying subject areas that can be added or ones that should be removed.
Recently, Electrocardiogram Monitor Technician was added to the health unit coordinator program to better meet the needs of area employers.  The advisory committee also identified the need for a simulated electronic health record (EHR) and CPTC now has an EHR system that mimics EPIC. Collaboration from all parties is what makes the program stronger and the students better. Michelle referred to this collaboration as "guided growth" for the program as it meets the needs of the industry.
Advisory committee meetings have become more accessible since moving to an online platform. Meeting virtually has expanded discussion and allows for guest speakers, too.
I also had the opportunity to talk to CPTC's H.U.C. Instructor, Joylene Perez. Joylene offers the unique perspective of being a former student and a current faculty member for the advisory committee. Joylene recalls her first encounter of hearing the acronym H.U.C. Her son was playing basketball and one of his teammate's mother walked into the gym looking so professional with her medical scrubs and she was curious to find out about her job. When Joylene was told she was an H.U.C. at St. Clare Hospital,  she asked her about the process to become an H.U.C.  Joylene was encouraged to take health unit coordinator courses only offered at CPTC.
Joylene said, "I started the H.U.C. Program in September 2007 and completed in March 2008. I  accepted an offer from Franciscan in April 2008 and I am still employed there part time. My instructor and program coordinator in 2008 was Joyce Fludd. After Ms. Flood retired later that year, Teresa Scotland was the program coordinator for whom I was substitute teaching in 2014. Ms. Scotland was also my mentor. In 2015, I had the privilege of working side by side with Marla Briggs until her retirement in Fall 2019. Each of these ladies played a huge role in our H.U.C. Program at CPTC. They are loved and thought about by every former student I encounter in the workplace."
Joylene agrees with Michelle regarding the value of the advisory committee at CPTC, "As a former student and now an instructor on the committee, I am able to give information on how the H.U.C. field changes and what things could be taught to keep current within the industry. It's also important to see overall what the rest of the country is doing especially for our students who are part of military families and most likely be working elsewhere."
NAHUC's Education Board Director, Linda Winslow also participates on the CPTC advisory committee.  Linda summed up her experience on the committee as exciting and rewarding. She shared that it is exciting to hear what is happening for the student health unit coordinators and it is rewarding to listen to the investment the instructors are making in the students and the health care community. Linda said, "It is exciting as NAHUC's representative to have the opportunity to listen and share current information and it is rewarding to hear the excitement about our profession". 
Michelle's advocacy for the health unit coordinator profession was made clear when she spoke about how important the role is in healthcare.  She feels strongly that CPTC offers a quality program that can be completed in six months that leads to a position in healthcare with a $17.00-$19.00 hourly wage in their area. Michelle also spoke to the reality of an identity crisis in that the health unit coordinator role is not always well-known.
CPTC is meeting that challenge by adding other titles in their catalog such as HUC/monitor technician, patient access technician, patient assistance coordinator, administrative support partner, front desk receptionist, and scheduling coordinator. If you're interested in learning more about the health unit coordinator program at CPTC, you may visit http://cptc.edu/programs/health-unit.
If you have a health unit coordinator program in your area, you may want to contact them and ask if they have an advisory committee. Your voice might just be the one they need to hear!