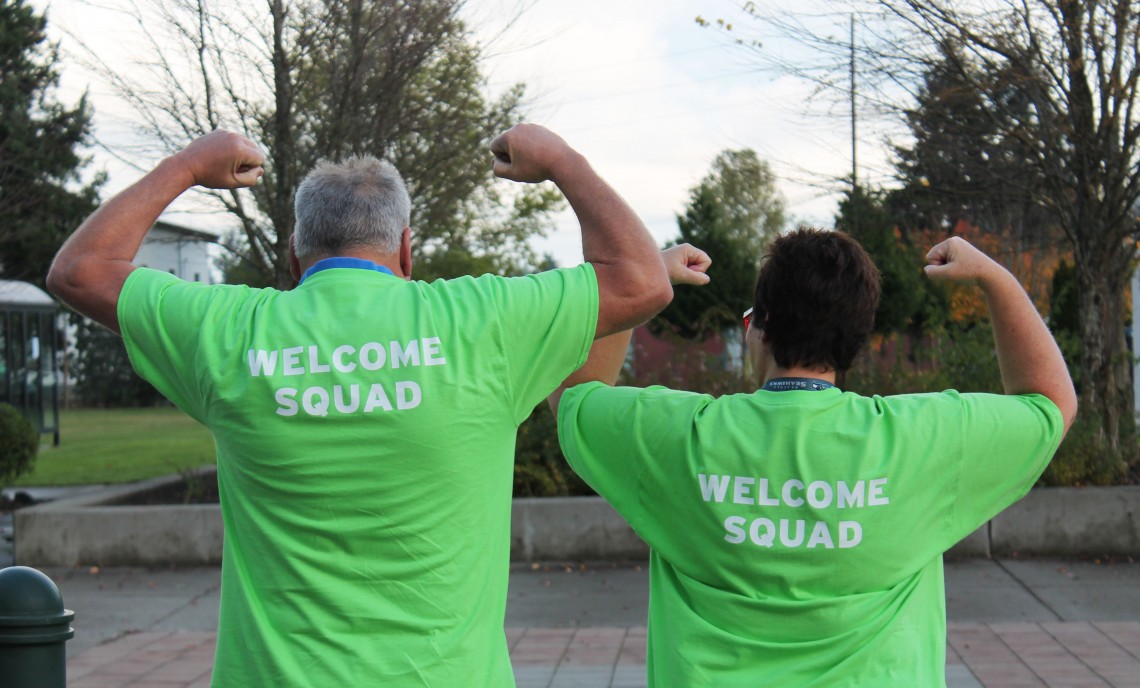 Community Visits CPTC for Fall Open House
October 30, 2015
Clover Park Technical College welcomed more than 350 visitors to its Lakewood Campus for the Fall Open House. All of the college's programs were opened to the public, allowing visitors to speak with instructors and learn about financial aid and other college resources.
"It was kind of a one-stop shop," said Esthetic Sciences Instructor Melissa Siedlicki, who was part of the event's welcome squad.
The Fall Open House gave community members interested in the college a chance to visit all campus buildings and get information from instructors at multiple programs during the four-hour evening event.
According to Outreach Coordinator Janet Holm, the Fall Open House gave the community a way to learn more about CPTC face-to-face.
"They had a chance to meet our amazing instructors," Holm said. "We have very passionate teachers and we wanted to show how much we support our students."
Siedlicki is a CPTC graduate herself, and her passion for the college made her eager to join the welcome squad. From a student in multiple programs to a long-time instructor, Siedlicki felt it was important to give back to a community that has become such an integral part of her life.
While helping visitors navigate their way from program to program, Siedlicki also enjoyed the opportunity to reconnect with colleagues from other programs she doesn't get the chance to see everyday.
"It's all about bringing everyone together and creating an opportunity for people to see the beautiful campus and speak directly with their potential instructors," Holm said. "That's what we really want for our community."