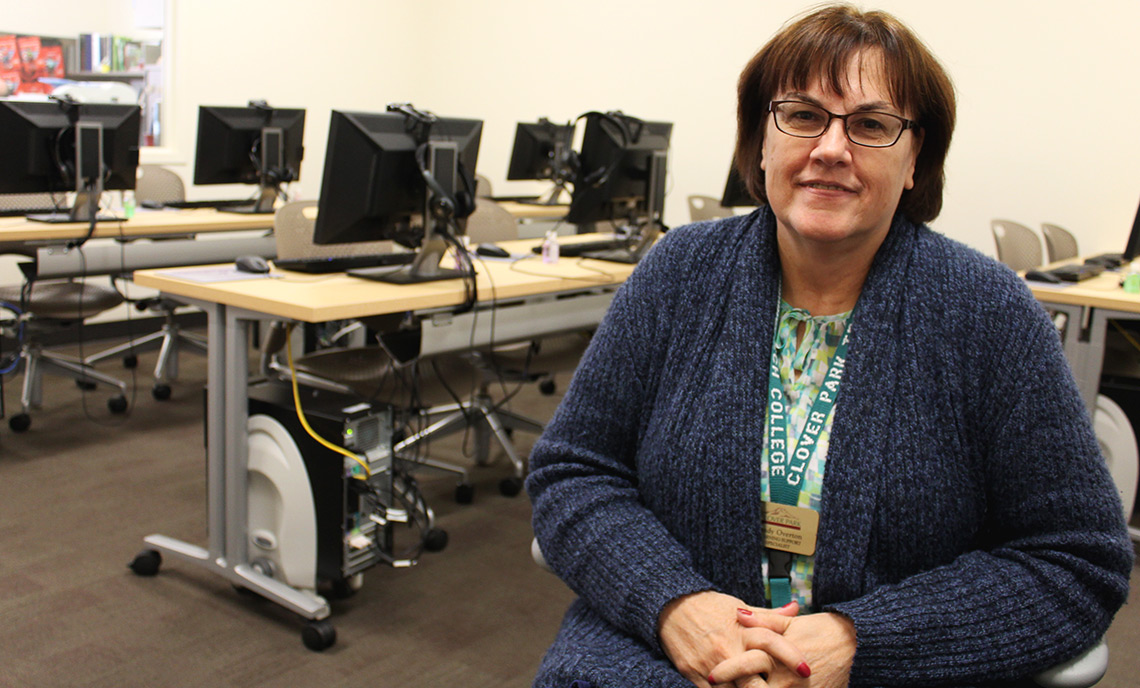 Congratulations to Cindy Overton, the President's Unsung Hero for November
November 17, 2014
Cindy Overton is a firm believer that online learning is the way of the future, and the eLearning Support Specialist is a big reason Clover Park Technical College keeps up with the growing trend.
"I'm all over it," Overton said.
Overton was selected the Unsung Hero for the month of November because of her dedication to increasing student success and educational access.
"She always goes above and beyond the call of duty," eLearning Coordinator Kelley Meeusen said.
Overton is a product of CPTC and became a staff member in 2001, where she helped start some of the first online classes for the college. She worked part-time in support of eLearning and Continuing Education until she became the eLearning Support Specialist, where she helps provide training and support to students, staff and faculty in the use of instructional technologies.
Overton develops and schedules Canvas Learning Management System orientation sessions and Canvas self-directed courses, and she is always available for one-on-one help.
"This is my niche and I really enjoy it," she said.
Overton is described as a lifelong learner who constantly evaluates and learns new instructional technologies so she can provide even better support. She is now working to figure out ways to incorporate mobile.
CPTC offers nearly 420 courses on Canvas for online, web-enhanced and hybrid format courses. About 80 faculty members use Canvas, some for multiple courses.
"For students who normally couldn't take a course because they're working or they can't get to campus, they can take these courses," Overton said. "Sometimes it's vital to their completing their program."
For more information about online learning, visit cptc.edu/online.