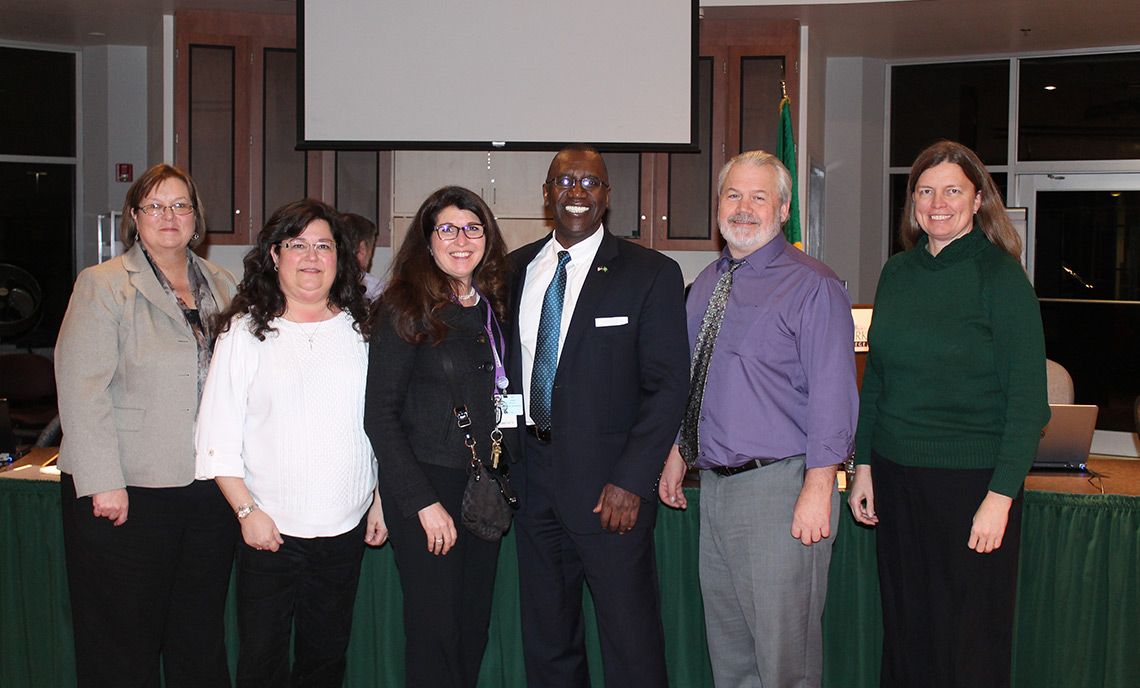 Congratulations to CPTC's Newest Tenured Faculty, Dana Guinn
February 3, 2016
The Clover Park Technical College Board of Trustees awarded tenure to Medical Laboratory Technician instructor Dana Guinn on Jan. 20.
Guinn completed the three-year tenure process that includes quarterly teaching observations, regular course evaluations, self-assessments and professional development.
"I was surprised that it came by so quickly," Guinn said. "Now that I've gone through the process, I'll mentor a new instructor some time down the road and be a part of the tenure process."
Guinn has been an instructor at CPTC for three years, and is also a product of the program she now teaches. After she graduated from Pacific Lutheran University in 2000 with a degree in biology, Guinn took a position in a lab and was surprised to learn lab techs earned $8 more an hour with a one-year specialized certificate, than she was making with her four-year degree.
Guinn graduated from CPTC's Medical Lab Technician Program in 2003 and went on to earn a Master of Business Administration with a specialization in healthcare management. Guinn's intent was to go into lab management, but she took a different path after her former CPTC instructor encouraged Guinn to apply for an instructor position at the college.
Guinn continues to work in industry while also teaching her program. When making visits to clinical sites for her students, she's starting to recognize faces employed in the labs.
"I'm starting to see the fruits of my labor," Guinn said. "When I visit clinical sites it's kind of like homecoming week."
For more information about the Medical Laboratory Technician Program, visit http://www.cptc.edu/programs/lab-tech.