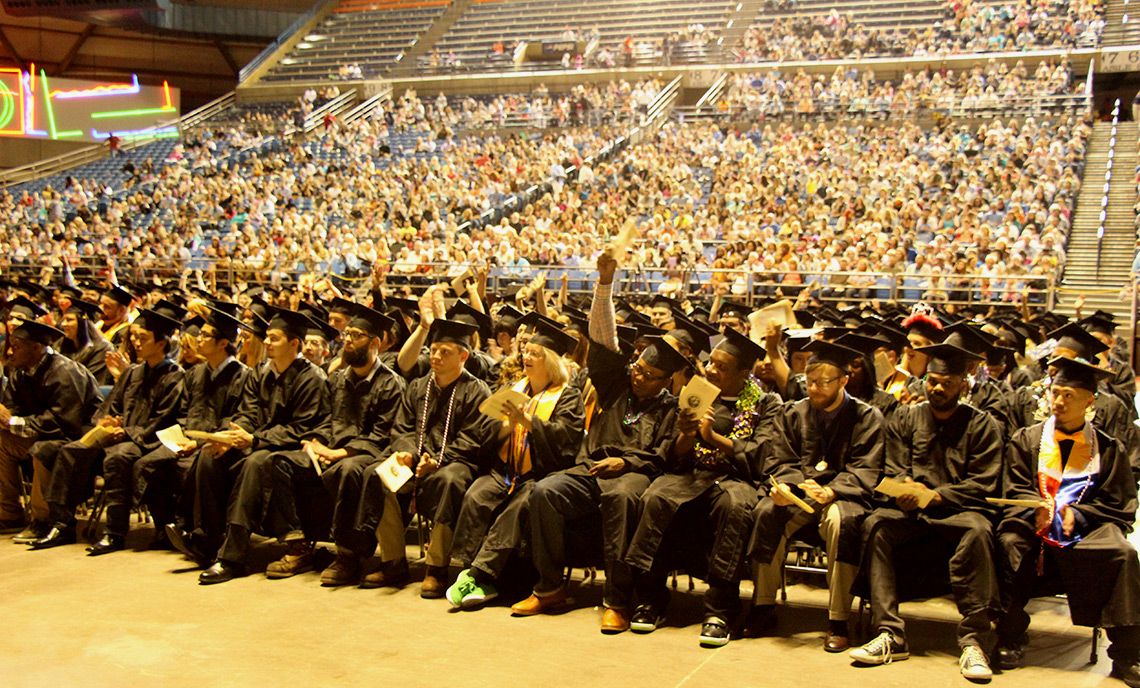 Congratulations to the President's Unsung Hero for July, CPTC's Graduation Committee
July 14, 2014
The Clover Park Technical College Graduation Committee was selected as the July Unsung Hero for their innovative work in organizing the campus-wide annual event.
Four-hundred and thirty-eight students received their degree, certificate or diploma for the 2013-2014 academic year at the Tacoma Dome June 18. It was the College's largest participating graduating class.
The committee includes: Ron Wright (committee chair), Sheli Sledge, Bev Custard, Debbie Gurner, Cindy Mowry, Wendy Joseph, Erina McGann, Vicky Buford, Michelle Barre, Tracey Songao, Mary Faircloth, Clara (C.J.) Meyer, Laura Ott, Lisa Fortson and Hope Stout.
A few members of the 2014 committee have been a part of planning graduation since the committee came to be in 1998. The College's first all-campus graduation took place at the Pantages Theater in downtown Tacoma.
The committee evolved over time, brainstorming together and sharing responsibilities for one of the College's biggest events of the year.
"The committee works well together," Wright said. "Everyone has their roles."
This year the Graduation Committee introduced two receiving lines for graduates to receive their award and shake hands with CPTC President Dr. Lonnie L. Howard on the stage.
Last year the committee introduced gonfalons for programs to be represented with ceremonial banners.
The committee will reconvene in January to begin planning for the 2015 commencement ceremony June 16 at the Tacoma Dome.