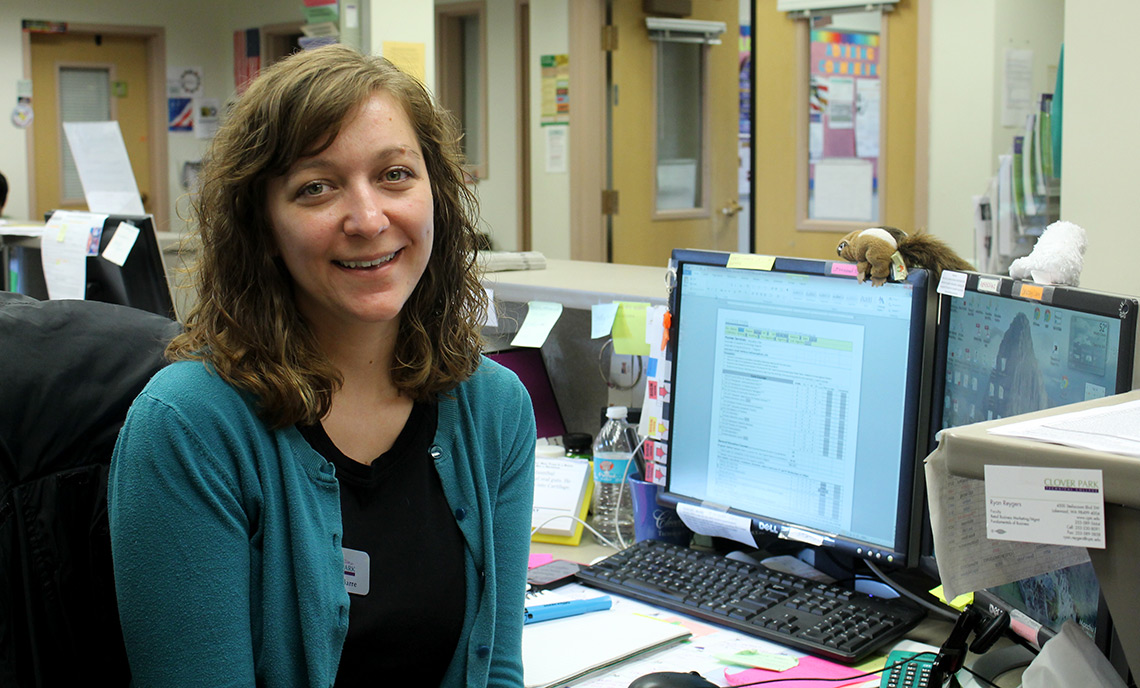 Congratulations to Michelle Barre, the President's Unsung Hero for May
May 19, 2014
Michelle Barre, Clover Park Technical College's Advising and Counseling/Student Services program assistant, was selected as the May Unsung Hero for her dedication to increasing student success and educational access.
From the front desk of the Advising and Counseling/Student Services office, Barre assists students with education plans, class selection and registration. She's also the point of contact for the Emergency Grant program through the Foundation, which helps students meet emergency needs that would prevent them from continuing their education.
Barre also took the lead on implementing the Emergency Bus Pass program, which assists students in need of immediate transportation.
"This office sees a lot of the need the students have," Barre said. "That prompted me to get this done."
Students are directed to the Student Leadership Center to verify their enrollment and are issued two bus tickets to get them home and back to school. Students are issued up to five tickets per quarter and are given Emergency Grant information so they can apply for assistance with the purchase of a bus pass.
Barre made contact with Pierce Transit so Clover Park Technical College could receive a discounted rate on tickets.
"It's a basic need," she said. "In order to retain students, if they're struggling with something like getting back-and-forth to school, we're not going to keep students on campus."
Since the Emergency Bus Pass program started Feb. 10, more than 40 students have received tickets.
"I like helping students," Barre said. "It's rewarding when you get to help them be successful and achieve their goals."