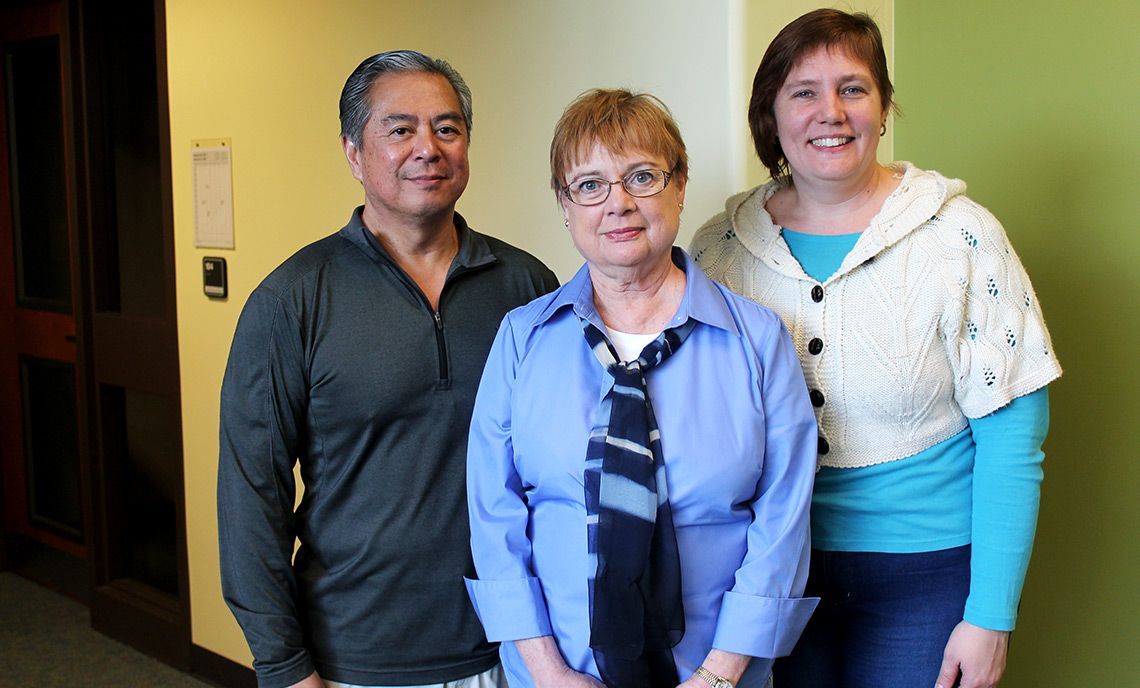 Congratulations to the President's Unsung Hero for February
February 17, 2015
Workforce Development Grants and Special Projects Coordinator Christine Campbell mainly works behind the scenes at Clover Park Technical College.
But her efforts certainly don't go unnoticed. Because of her entrepreneurial efforts in grant administration Campbell was selected the President's Unsung Hero for February.
"Christine is focused on student success, responsiveness to the community, and entrepreneurship," said Dean for Workforce Development Mabel Edmonds. "She does whatever it takes to make a difference in the lives of students we serve, going above and beyond."
Campbell, who has been employed at the college for 10 years, is quick to share the recognition with her team, Grants and Special Projects Assistant Roland Alba and Instructional Program Assistant Amy Timmons.
"The team goes above and beyond all the time to keep stuff moving and on track," Campbell said. "You can't do it by yourself."
Campbell has worked with at least 20 business/industry, labor and community partners to identify entrepreneurial funding opportunities and develop grant proposals for about $100,000 over a 5-year period. She has created program curriculum, planned program processes and procedures and implemented short-term training programs that meet the needs of the state, regional and county workforce.
"Ultimately, seeing the impact that the short-term trainings we do can have on people's lives, getting them restarted and giving them new skills is what I most enjoy," Campbell said. "Helping somebody get their life either back on track or launched."
Campbell serves on several workforce and economic development committees, and presents the college's best innovative practices at national conferences.