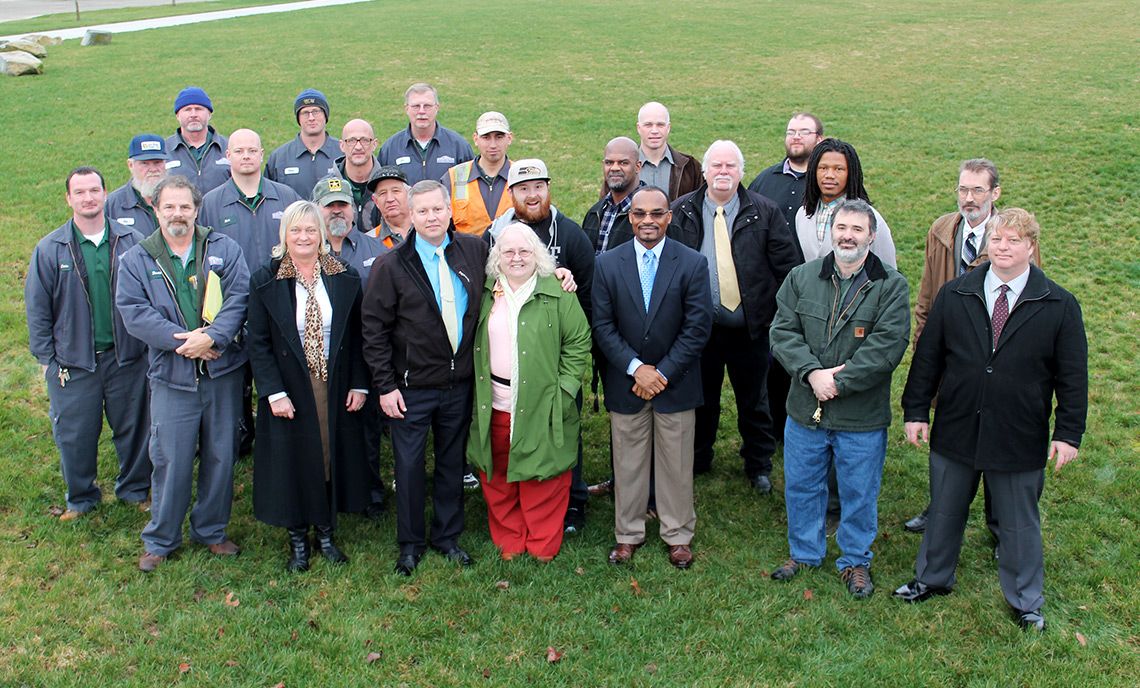 Congratulations to the President's Unsung Hero for January
January 20, 2015
Winter break is typically a time when things slow down on Clover Park Technical College's campuses. That was far from the case for the college's Information Technology and Facilities Departments last month.
For their tireless work and effort to relocate Student Services in preparation for Building 17's remodel, the two departments were selected as the President's Unsung Hero for January.
Eleven Student Services offices were moved to various buildings on campus in December. Computers, phones, wiring and office furniture were set up in time for the start of Winter Quarter.
The two departments worked seamlessly together to sequence the many moving parts of the move, and quickly followed up on requests to install or adjust equipment in the new work spaces. All of the work was done on top of their daily workload.
"This is another instance of teamwork between campus departments to ensure student success, and illuminates the staff's commitment to the fulfillment of the college mission," said IT Director Michael Taylor.