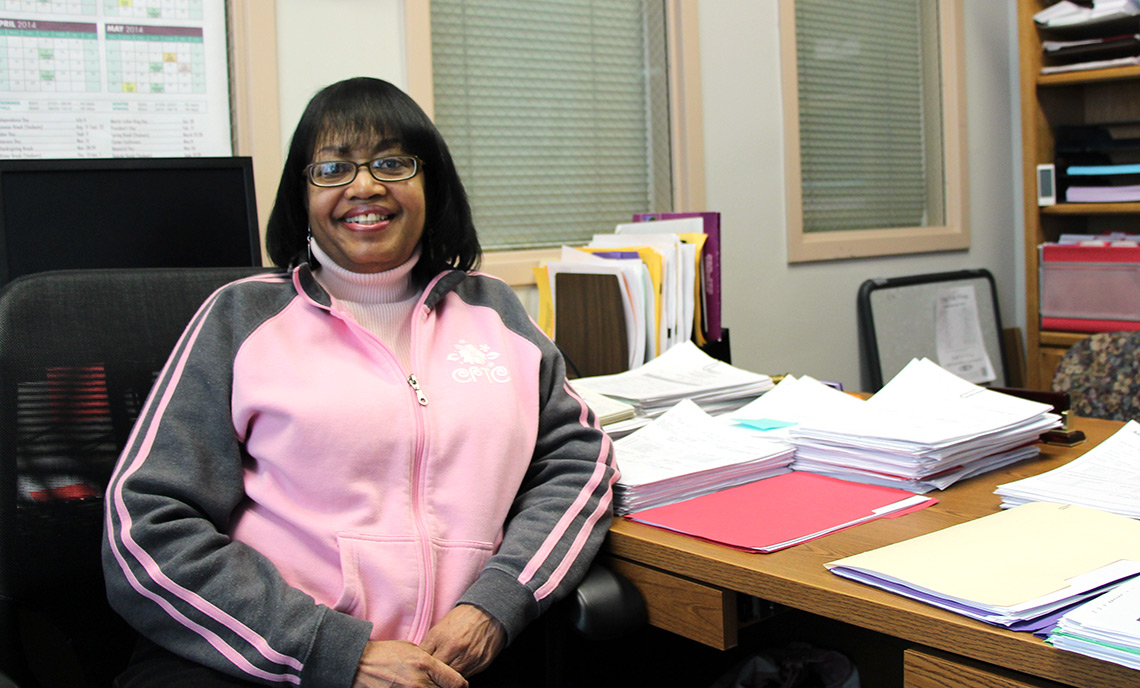 Congratulations to Sharon Freeman, the President's Unsung Hero for April
April 14, 2014
Sharon Freeman, Clover Park Technical College's Opportunity Grant coordinator, is being awarded with the April Unsung Hero Award for her commitment to becoming more entrepreneurial.
In Sharon's time here, she has served 1,500 students through the Opportunity Grant program and 800 students through the Basic Food, Employment and Training program. That works out to 3.8 million dollars distributed to students for the Opportunity Grant and more than $940,000 awarded for BFET funding. The Opportunity Grant allows low-income students to earn up to 45 credits in a high-wage and high-demand job-training program. The grant helps pay for students' tuition, books, and additional financial support. 
"What's rewarding is assisting students so that they can be successful while here and can graduate," Sharon said. "I love going to graduation. It makes me think of the first time I met the student, when they came here with a bowed head, full of fear, and we connected them to resources."
In an effort to become more entrepreneurial, Sharon has consistently worked to increase the amount of grant funds that CPTC distributes to students. In her time here the number of Opportunity Grant-eligible programs has increased from four to 25. Along with that, Sharon worked to start CPTC's BFET program, the first one in Pierce County.
Sharon credits the whole student services team for the program's success.
"I absolutely love working for student services," she said. "We have an amazing group of people here who put students first. That's not just a slogan for us. We mean it. We live it. We go the extra mile to make sure our students' needs are met. I couldn't ask to work with a better group of people."