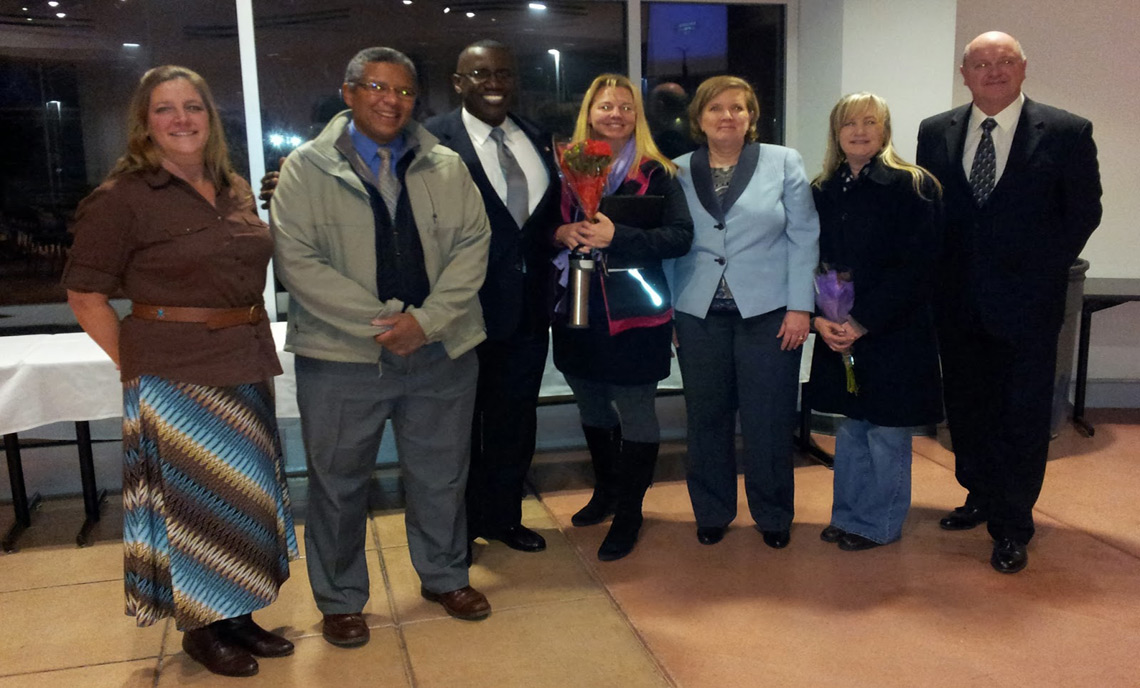 Congratulations to CPTC's Newly Tenured Faculty
January 21, 2014
CPTC is proud to announce that it awarded tenure to six faculty members over winter break:
Barbara Frink, Cosmetology instructor;
Bekki Haggerty, Medical Histology instructor;
Brenda Lazarus , Nursing instructor;
Wendy Noffke, Science instructor;
Darryl Owens, Graphic Technologies instructor; and
Dan Smith, Sustainable Building Sciences instructor.
Each faculty member had to go through a demanding review process to be awarded tenure. They were required to set up a personal professional development plan with a step-by-step process on how to achieve their goals. Along the way, a tenure committee evaluated their performance and provided guidance and feedback on their progress.
"My tenure committee was both rigorous and insightful," said Sustainable Building Sciences instructor Dan Smith. "It was a great help to have my fellow colleagues help guide me through the process."
The tenure process provides instructors with a stable working environment and ensures that our students have access to the highest quality educators. The instructors awarded tenure report that the experience helped hone their teaching abilities and opened them up to new techniques.
Nursing instructor Brenda Lazarus helped sum up the overall feeling of the group:
"I have become more sure of myself over the years as my own education has continued. I truly love teaching and will continue to improve every quarter in order to teach a better class."