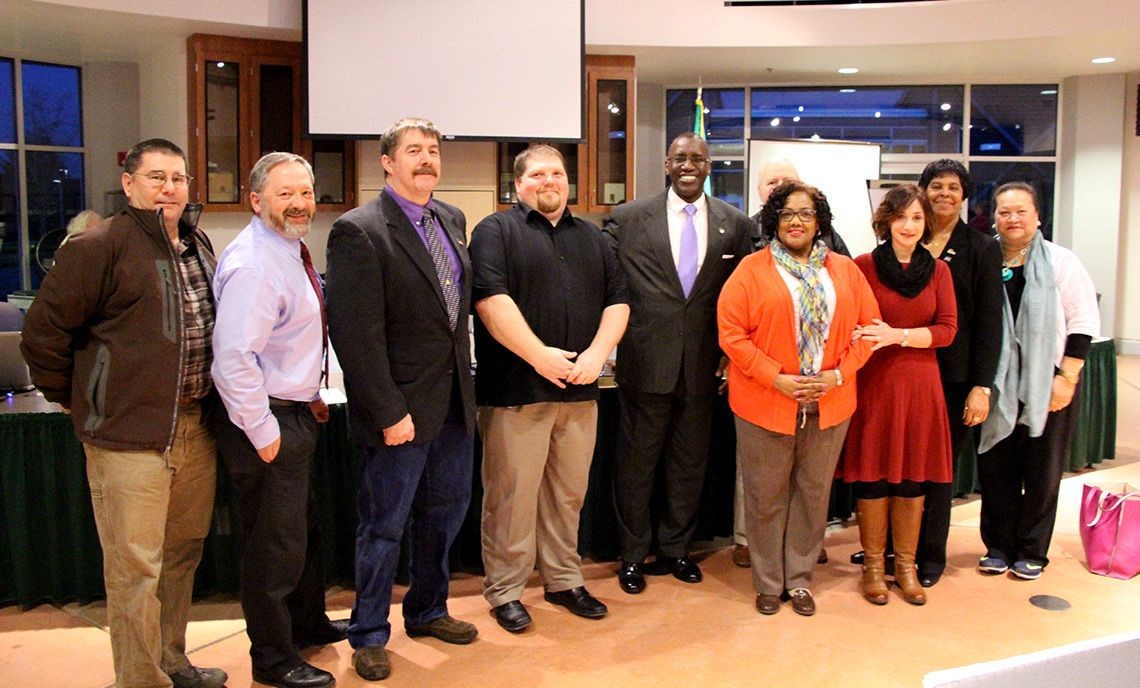 Congratulations to Our New Tenured Faculty
March 9, 2015
The Clover Park Technical College Board of Trustees awarded tenure to instructors Marla Briggs, Lara Cooper, Ken Markovits and Jody Randall on March 4.
The instructors completed a three-year process that included significant observation, assessment and feedback. Each instructor was highly recommended by their tenure committee.
Briggs is an instructor in the Health Unit Coordinator Program. She has six years of unit-secretary experience and expertise. Before CPTC, Briggs worked as a Nursing Assistant with the Department of Social & Health Services and COPES Home Care Provider with Catholic Community Services.
Cooper has been an instructor in the Nursing Program since 2009. She earned her master's degree last year and was also the recipient of the 2014 Puget Sound Energy Distinguished Faculty Award. Prior to CPTC, Cooper was a staff nurse and instructor.
Markovits has been an instructor in the Hemodialysis Technician Program since 2008. After he graduated from the program in 2004 he worked in the industry until joining the Hemodialysis Technician Program. The program now has a day and evening cohort, with a new class starting every quarter.
Randall has been an instructor in the Computer Networking & Information Systems Security Program since 2004, and is also a graduate of CPTC.