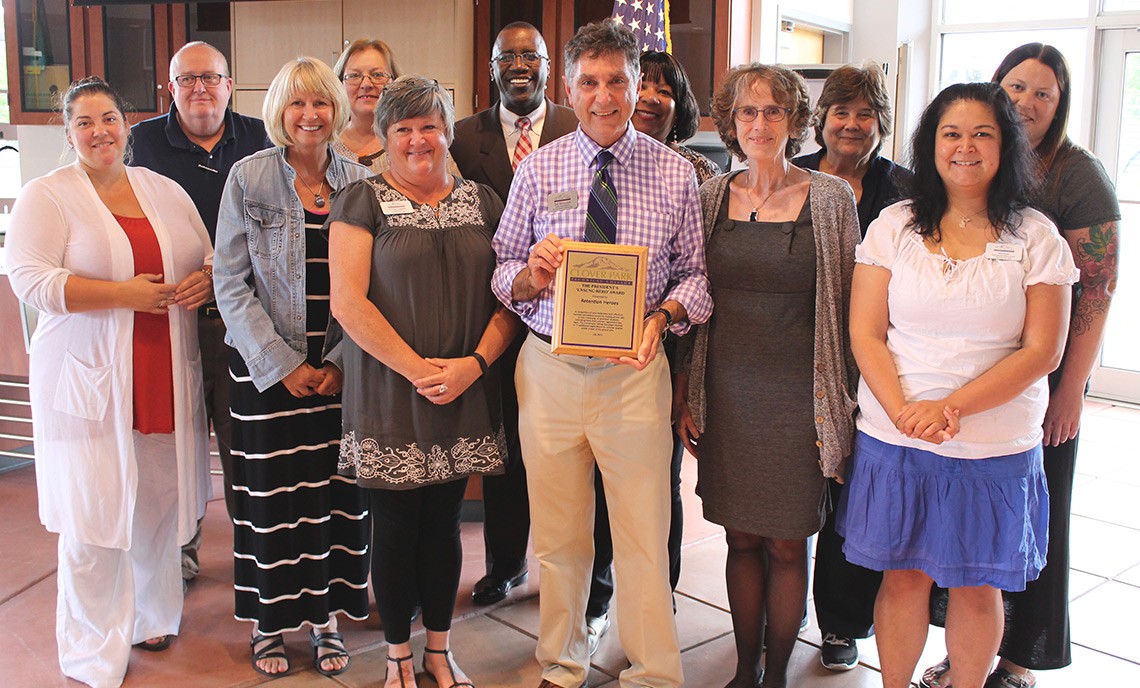 Congratulations to the President's Unsung Hero for July
July 20, 2015
Enrollment for Summer Quarter received a boost thanks to a group of staff, faculty and students who made more than 600 phone calls to continuing students.
Because of the group's innovation and effort, Dr. Lonnie L. Howard has selected them as the President's Unsung Hero for July.
The Enrollment Calling Campaign's goal was to capture enrollments from eligible continuing students who missed their initial opportunity to register. The students were encouraged to register during the open registration cycle.
The group, dubbed as "Retention Heroes" by Vice President for Student Success Ted Broussard, campaigned on June 2 at 5 p.m., making phone calls to students who had not yet registered for Summer Quarter. Follow-up and remaining phone calls were made the following two days.
Seventy-seven students (13.2 percent) who received a phone call during the campaign registered for summer classes within the next three days.
The effective campaign included Ted Broussard, Cindy Mowry, Tracey Songao, Kenneth Meerdink, Lyman Gifford, Maureen Shields, Sheli Sledge, Wendy Joseph, Beve Custard, Linda Rick, Rosalie Westerberg, Janet Holm, Kathy Bate, LaRita Montgomery-Mandley, Dr. Joyce Loveday, Michelle Barre, Monica Selby and Libby Voigt.