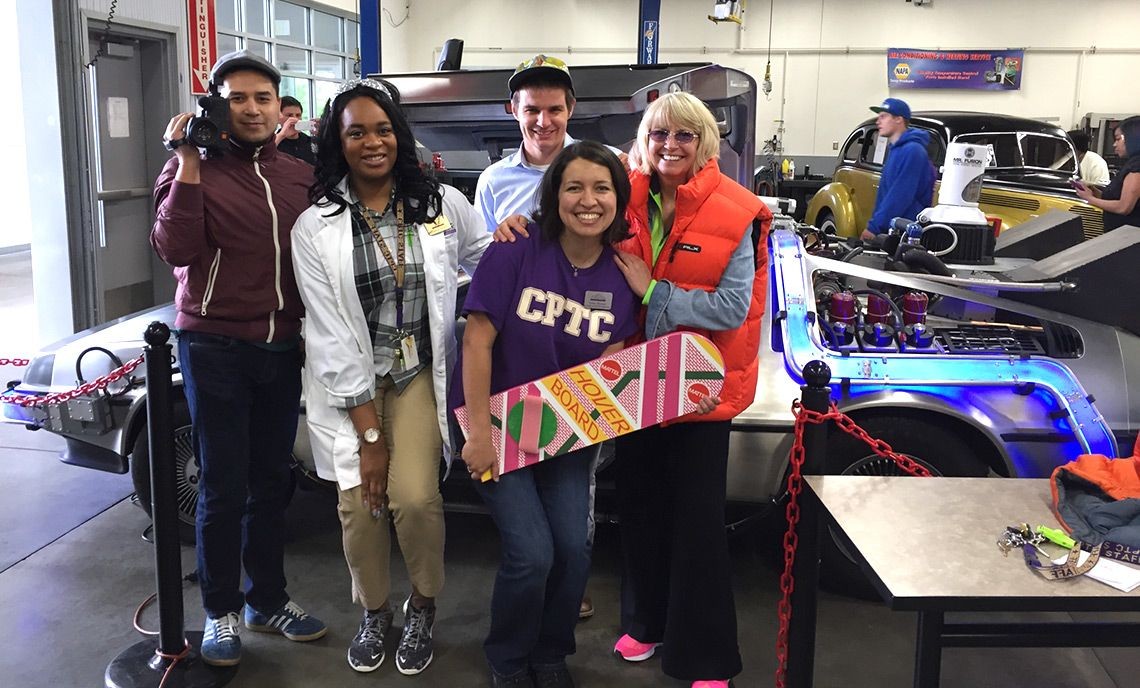 Congratulations to the President's Unsung Hero for May
May 18, 2015
College relations specialist Somer Hanson is normally the story writer, not the story's subject. But Somer's tireless work writing stories for In the Spotlight — and her countless other contributions to the College — have earned her the honor of being the President's Unsung Hero for May.
In her first year at Clover Park Technical College, Somer has written 101 feature stories, most of them highlighting students who have overcome obstacles or found success in their time at the College. She's also placed six CPTC stories in The Tacoma News Tribune, where the greater South Sound region has been able to read about the great things happening at CPTC.
"Somer is one of the most thoughtful and hardest workers I've met since working at CPTC," said Rommel Villalobos, CPTC's graphic designer. "She always brings a positive energy and shining light to our department. We are very lucky to have her."  
Along with writing blog stories, Somer also manages the College's email marketing and social media. She's stepped up to co-lead the student email committee, and been the point person for implementing the College's CRM system — all while being on call to take photos and write stories.
A seasoned journalist, Somer worked as a sports reporter for several newspapers before joining the CPTC team. She has a degree in journalism from WSU and two dogs, La-Di and Bailey. She has kept fifty percent of her office plants alive.