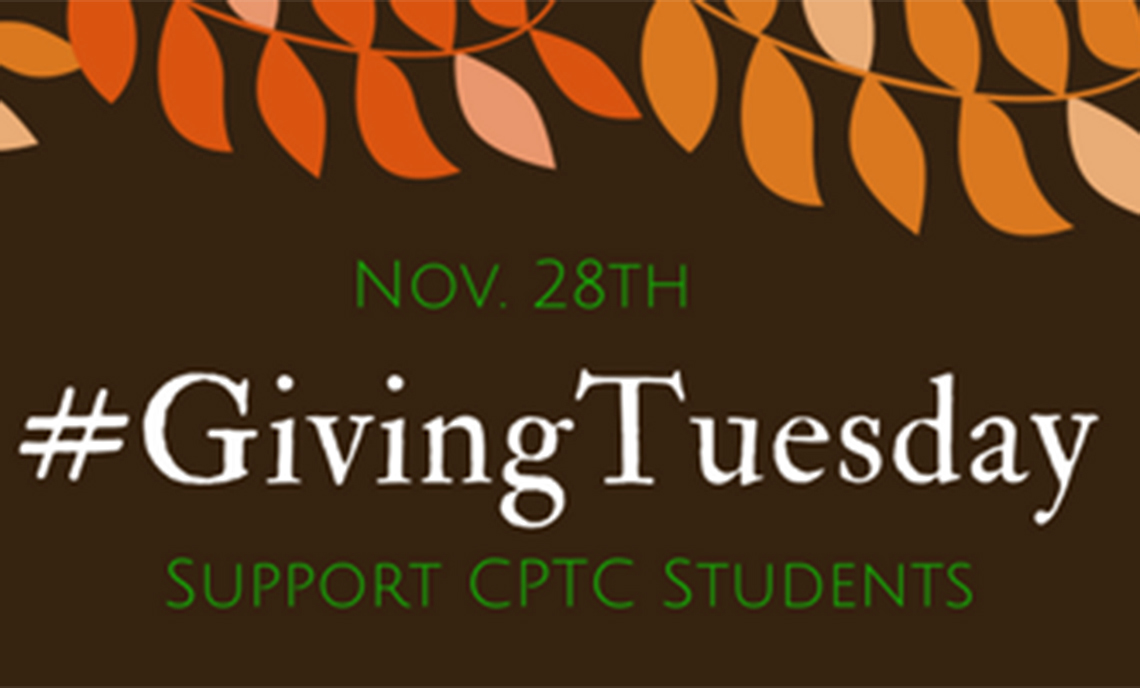 CPTC Foundation Raising Emergency Assistance Funds on #GivingTuesday
November 28, 2017
November 28 marks the annual #GivingTuesday, and for the second straight year the Clover Park Technical College Foundation has set a goal of $2,500 for the emergency assistance fund.
"We all know of Black Friday and Cyber Monday and how much of that is about buying and consuming, but there is also #GivingTuesday, which reminds us what the holiday season is truly about, the gift of giving," Foundation intern Heather Morgan said.
#GivingTuesday is a day that celebrates generosity by encouraging people to donate to non-profits worldwide. The tradition began in 2012, and CPTC joined the movement last year and raised more than $2,000 on the day itself before surpassing $2,500 by the end of the week.
The funds raised by the #GivingTuesday campaign will go to the Foundation's emergency assistance fund. The Foundation provides student scholarships and emergency assistance to students who are struggling to get by. The goal is to make life easier for the students on campus by removing some of their financial barriers so they can focus on getting the best education possible and becoming successful, productive members of the community's workforce. Last year, the Foundation awarded more than $150,000 in scholarships and helped students with more than $30,000 in emergency assistance grants.
For this year, the Foundation has again set a goal of $2,500. Anyone interested in donating can use the link www.cptc.edu/givingtuesday. While Nov. 28 is the primary day for the campaign, donations will continue to be accepted after that date. For more information about the CPTC Foundation, click here.