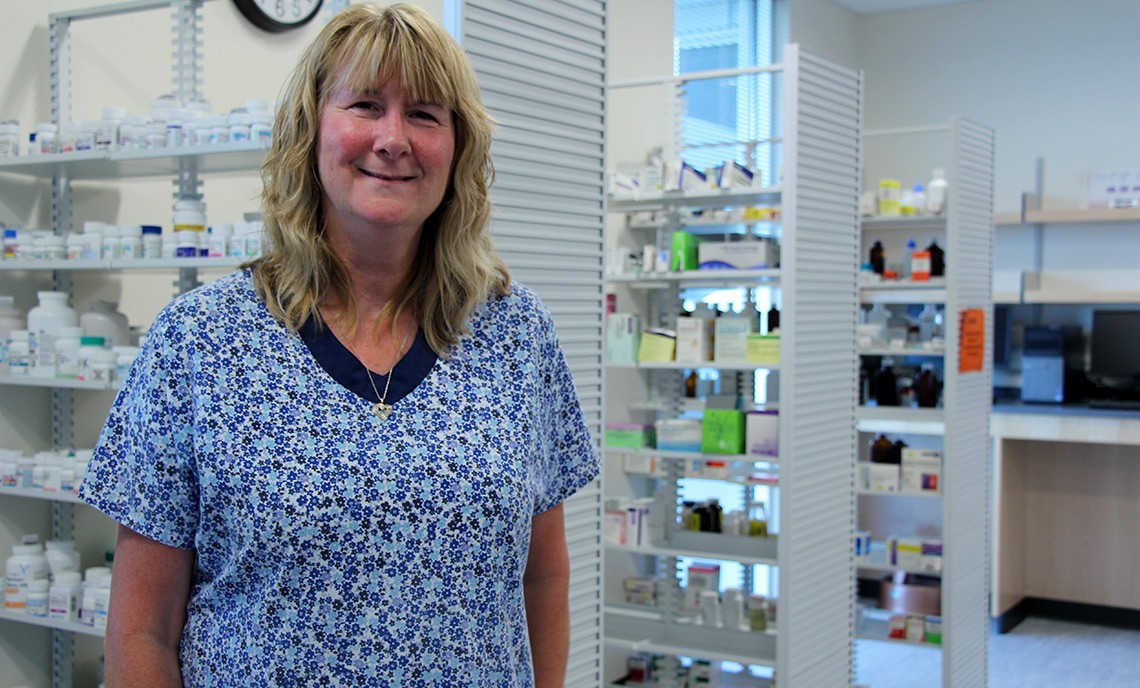 CPTC Instructor Appointed to State Pharmacy Quality Assurance Commission
November 15, 2013
Maureen Sparks, a Pharmacy Technician instructor at Clover Park Technical College, is the first pharmacy technician ever appointed to the Washington State Pharmacy Quality Assurance Commission.
"I was shocked when I was told I was appointed," said Sparks. "I knew there were other very well qualified technicians who applied, and I am extremely honored to have been chosen."
Gov. Jay Inslee appointed Sparks to the position on Oct. 31. Before her appointment to the Commission, Sparks was a member of the Pharmacy Technician Educators Council for 15 years, serving as secretary for four years.
Drawing from her experience with the Educators Council, Sparks aims to be a champion for higher standards of education. She wants to see every pharmacy technician program in the state held to the same high standards as CPTC's by becoming nationally accredited.
"I'm hoping to help better regulate the certification process for pharmacy technicians in order to make rigorous education the standard for our state," said Sparks.
The Pharmacy Quality Assurance Commission has jurisdiction over all pharmacy-related matters for the state of Washington, with a focus on public safety. They meet every six weeks for two days. Sparks will attend her first meeting on Dec. 5.
"This is going to be such a wonderful opportunity for me to learn," Sparks said. "Not only will I get to hear about new policies affecting pharmacy technicians across the state, I will also be able to help create those policies."
Sparks is especially excited to bring back what she learns as a member of the Commission and pass that knowledge to her students.
"Whatever I learn, I plan on sharing with my students," Sparks said. "They will be learning right along with me."