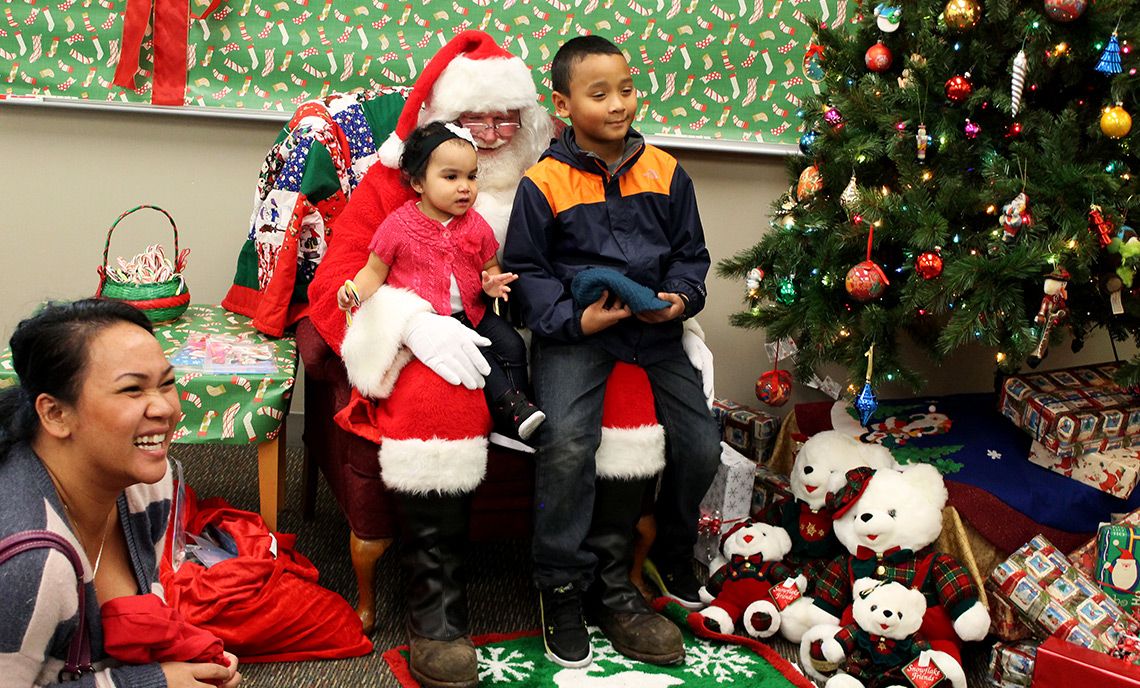 CPTC Spreads Holiday Cheer on Campus
December 5, 2014
Clover Park Technical College brought holiday cheer to campus Dec. 4 to help ease the financial and mental stress that often occurs during the holiday season.
The Holiday House Program is an annual college-wide giving event put on by volunteers and supported by CPTC's Foundation. This year the program supported 58 eligible student families, including 88 children, with presents and gift cards for the holidays. An additional 16 families received food items.
Ten community partners and families, 19 CPTC programs/departments and eight individuals came together to "adopt" families in the Holiday House's 27th year. Students received their gifts at a special pick-up event that also included photos with Santa, cookies and punch available to the entire campus.
The program is able to continue each year in large part due to contributions from CPTC individuals and programs, as well as community members. Every year Lakewood Families in Business hosts an annual chocolate auction in support of the Holiday House Program.
CPTC's eLearning Support Specialist Cindy Overton experienced her first Holiday House as a student 15 years ago when her program adopted a family. Overton is now one of the many volunteers on the Holiday House Committee fundraising and organizing the event. On Dec. 4 she had the chance to help present the gifts to the students.
"It means so much to the families that are adopted," Overton said. "It's all about helping our students so they have less stress at Christmas. If they don't have that financial burden it helps. Anything helps."