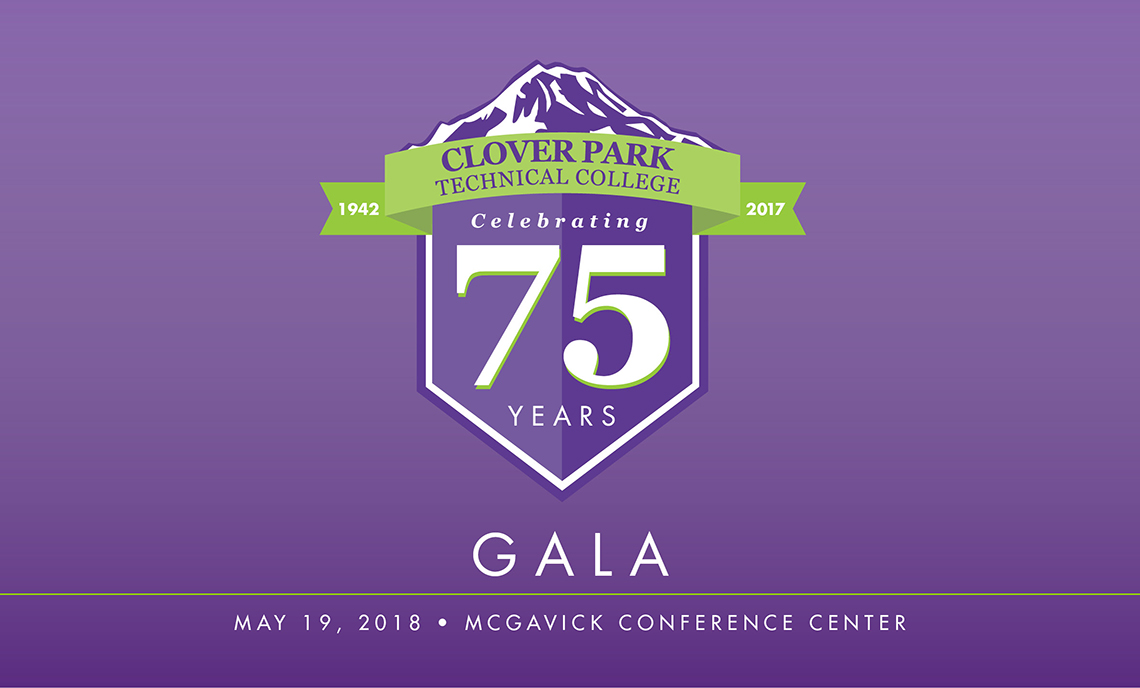 CPTC to Host 75th Anniversary Gala
May 14, 2018
The 2017-18 Academic Year marks Clover Park Technical College's 75th Anniversary of workforce education. To celebrate this historic milestone, the college is hosting a formal dinner and auction gala on Saturday, May 19, at 5 p.m. in the McGavick Conference Center at CPTC's Lakewood Campus.
The gala will serve as a reflection on CPTC's past while helping prepare for an even greater impact in the future. CPTC's Culinary Arts program will prepare the dinner and the Pastry Arts program will create desserts based on many of the college's program areas. Attendees will have an opportunity to view artifacts from CPTC's history and bid on a wide variety of auction items. Proceeds from the fundraising event will support students with emergency assistance funding.
The CPTC Foundation provides emergency assistance to help students facing unexpected rent and utility increases, medical emergencies, or transportation problems. This financial assistance allows students to remain focused and persist in pursuing their education. In 2017, the CPTC Foundation provided more than $15,000 in emergency assistance funds to students.
Beginning in Lakewood with a War Production Training program in 1942 to assist with the World War II effort, Clover Park Technical College has provided thousands of students with the necessary vocational training to pursue a variety of in-demand career options in the Puget Sound region. In 2000, CPTC expanded to a second campus in South Hill, where the college's aviation and aeronautical programs are housed and make use of the runway at Thun Field. Today, CPTC trains students in more than 40 program areas between the two campuses and is the largest technical college in Washington State.
Tickets to the gala event cost $75 per person and are available to the public. Seating is limited, and registration is available at www.cptc.edu/gala until Wednesday, May 17.
For more information, contact Tyler Scott for more information at tyler.scott@cptc.edu or 253-589-5619.