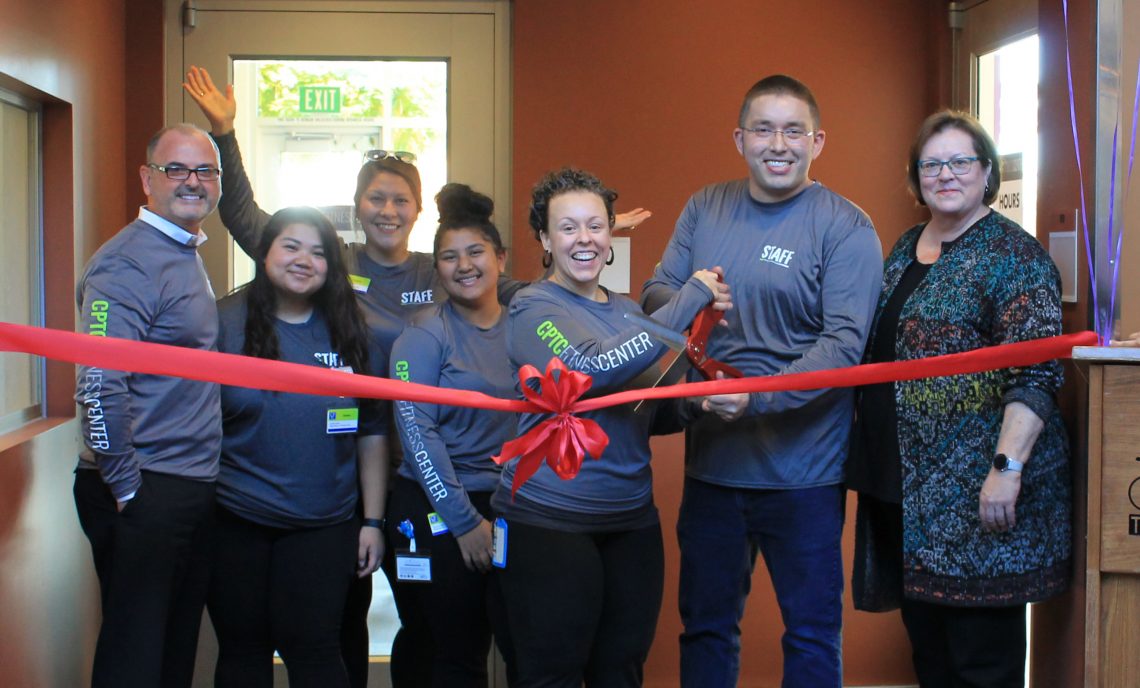 Clover Park Technical College Unveils State of the Art Campus Fitness Center
November 20, 2019
Late last month, CPTC's Department of Student Life officially opened its first Fitness Center available to students, faculty and staff. Nearly 100 members of the CPTC community were in attendance to celebrate this momentous occasion, one that required a community effort to make a reality.
The expansive 1,500 square foot Fitness Center, located inside the campus's Student Center is equipped with state-of-the-art equipment that can be utilized by a breadth of abilities and experiences, from the quintessential treadmills and free weights to the trendier spin bikes and row machines.
Bringing this Fitness Center to fruition, which was primarily funded through student Services and Activities fees, was nearly a decade in the making. For years, administrators and students within CPTC's Associated Student Government wanted to develop a space that promoted the value of health and wellness for students across campus. In 2017, the Associated Student Government and Department of Student Life identified an available space within the Student Center to transform. CPTC administration, especially Scott Latiolais, vice president of student success, championed the project to set its construction in motion.
This student-lead and ran initiative was a process that Cal Erwin, director of student life, feels fortunate to have been involved with.
"This is a big step for CPTC," Cal explained. "I love to walk our community through the new facility and hear them laud the space. It is a special addition that will enhance the student experience on campus, and we have the students to thank, past and present, whose passion drove this project to become a reality."
Constructing the Fitness Center continues the Students Association's focus to bolster the value of health and wellness programming across campus. Cal believes that this is the next step in creating an intersection of health and wellness with academics at CPTC, especially given the number of degree programs that involve physical labor.
"Being a technical college, we have this unique opportunity to infuse the framework of health and wellness into these programs with this dedicated space available to our students," Cal said. "It promotes our goal as a college to prepare our students for their future careers."
This is another example of CPTC's Department of Student Life's commitment to enhancing student learning and success through a holistic approach toward personal, intellectual and global understanding. Last March, Student Life partnered with Nourish Pierce County to host a mobile food bank on campus once a week as part of its food security initiative. Last academic year, the department also distributed 7,543 peanut butter and jelly sandwiches to 960 unique students through its PB&J program.
The Fitness Center is open to CPTC students, faculty and staff, and its high school students. The cost of membership is included in the students' fees, so there are no out of pocket costs. CPTC faculty and staff can join the center for $10/month through payroll deduction.
To learn more about the new Fitness Center at CPTC, visit cptc.edu/fitnesscenter.