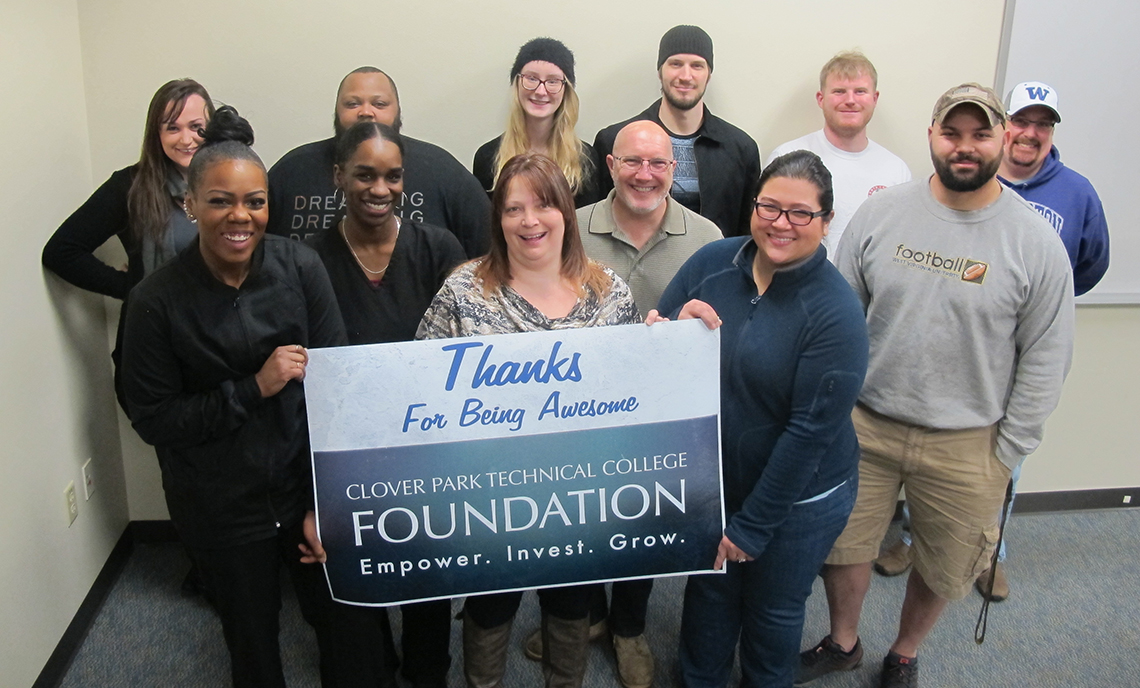 Foundation Set to Host Scholarship Luncheon
March 1, 2017
The Clover Park Technical College Foundation works throughout the year to provide support for students in need, and in April the Foundation will recognize its 2016-17 scholarship recipients at its annual Scholarship Celebration Luncheon.
The event is scheduled for April 18 at 11:30 a.m. in the McGavick Center at the CPTC Lakewood Campus. It will continue a tradition of recognizing scholarship recipients stretching back more than a decade.
"CPTC's Scholarship Luncheon was established more than 12 years ago to recognize the students who receive scholarships from CPTC's Foundation," CPTC Vice President for Strategic Development Tawny Dotson said. "The event, a partnership between CPTC and the Foundation, is an opportunity to showcase the many efforts to support removing barriers to our students' success. It's a celebration of our unique mission to educate tomorrow's workforce and to provide open access to all students."
This year's event will feature an extra highlight, as the Foundation welcomes four-time Iditarod champion Dallas Seavey as the keynote speaker. King5 TV reporter Chris Daniels – a University Place native who took his first radio broadcast course at CPTC – will serve as emcee.
"Dallas Seavey's work as an Iditarod athlete is an example of hard work and perseverance in challenging circumstances, and that message likely resonates with our students," Dotson said. "Like Dallas, they are often working through unimaginable barriers to get to the finish line. I believe firmly his speech at our event will provide the audience with insight into how commitment to a goal and consistent hard work can lead to incredible success. He is a shining example of just that!"
Anyone interested in attending the luncheon is welcome: scholarship donors and recipients, alumni, staff, faculty, CPTC Foundation supporters and community members. Attendees are invited to donate to the Foundation and guarantee continued scholarship support for students in future years. Table sponsorship opportunities begin at $500 and include logo displays, advertising and more. Online registration is available here.
"We certainly hope to raise as much money as possible to bolster our efforts to increase scholarship awards," Dotson said.
For more information about the 2017 Scholarship Celebration Luncheon, click here.