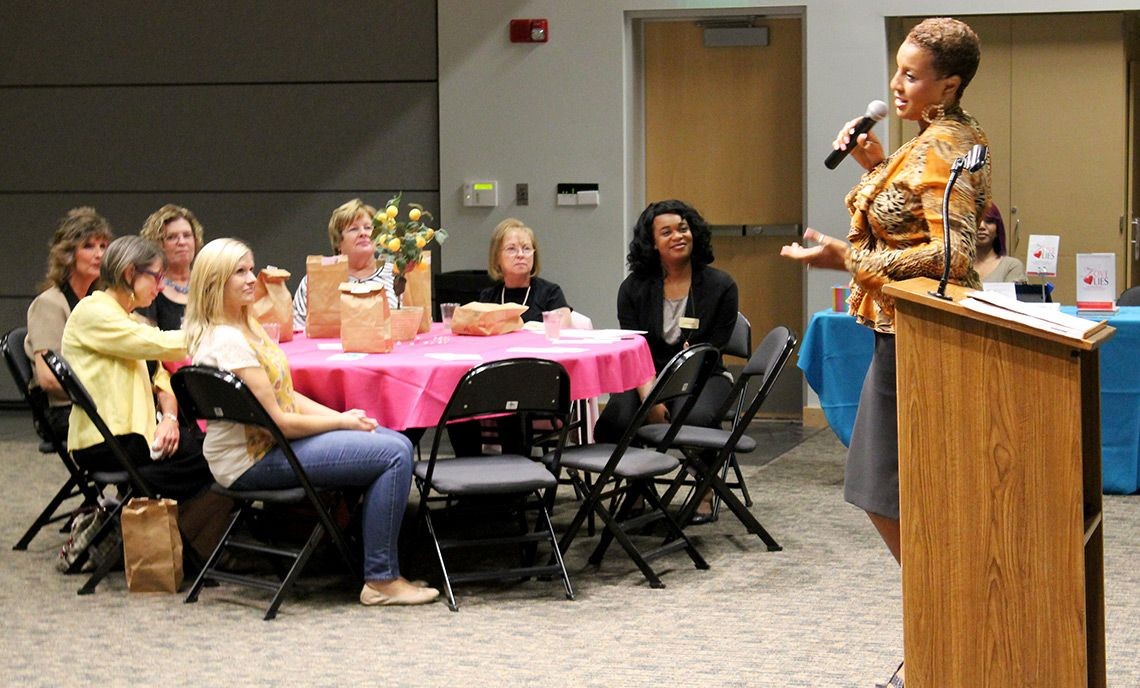 Growing & Showing Leadership
July 27, 2015
The Clover Park Technical College Chapter of the American Association of Women in Community Colleges hosted its third annual luncheon July 23 at the McGavick Conference Center.
The annual event brought together community members, college staff, faculty and students, and featured award-winning speaker and best-selling author Debrena Jackson Gandy.
Gandy, who serves on Highline College's Board of Trustees, has a personal mission to inspire and empower others to create the lives they desire.
The CPTC Chapter's theme is "Growing and Showing Your Own Leadership," and Gandy reflected on her own journey to share stories of how she grew into the leader she is today. Gandy offered tips to advance leadership styles, goal-setting techniques and the importance of taking time for self-care.
Gandy's ongoing, ever-evolving leadership journey started as a 3 year old in preschool. As a toddler she learned the power of using voice.
"That is one of the most powerful instruments you have in growing and showing your leadership," Gandy said. "Bring your voice forward, think out loud and put your thoughts on loudspeaker."
The CPTC Chapter was established in 2013 and is guided by a commitment to equity and excellence in education and employment for women in community and technical colleges.
For more information, visit http://www.cptc.edu/aawcc.