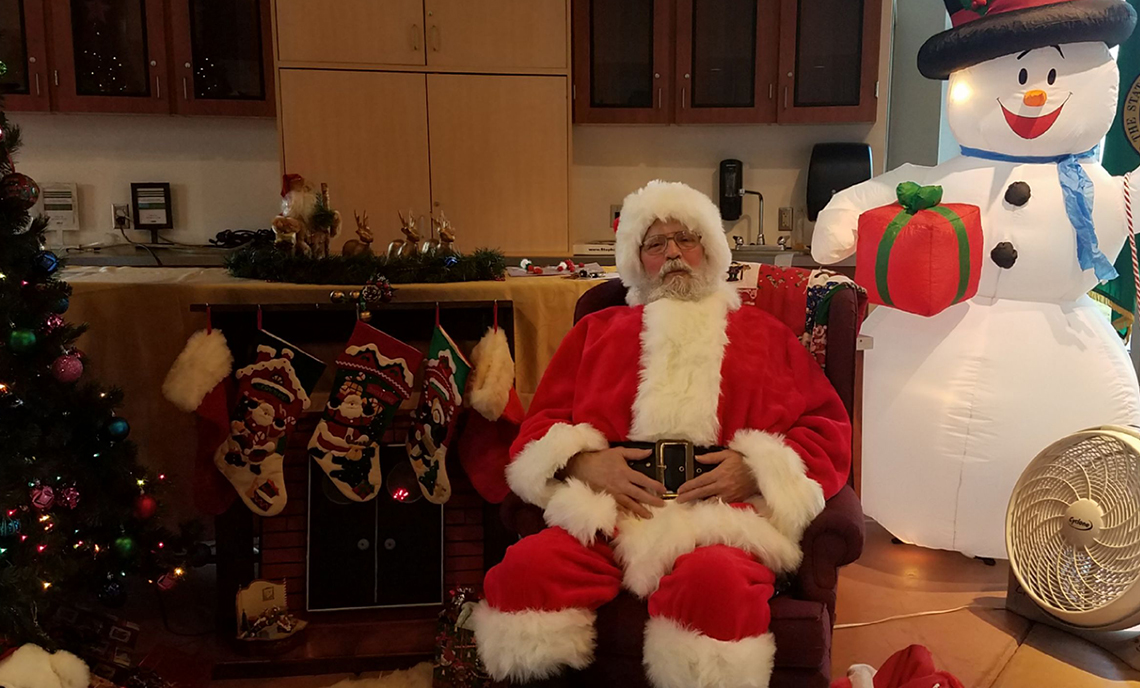 Holiday House Provides Gifts for 100 Families
December 15, 2017
As fall quarter closes and Clover Park Technical College students take the next few weeks away from classes for the holidays, more than 200 children are set to receive presents this year thanks to the contributions of CPTC's Holiday House.
Since the 1980s, a dedicated committee of CPTC faculty and staff members has worked to ensure children of the college's students would have gifts to open during the holiday season. This year, the committee planning culminated in a four-hour event on Thursday, Dec. 7. The committee adorned the CPTC Building 3 Rotunda with festive decorations, and students brought their children to visit Santa Claus, enjoy cookies and hot cocoa or cider and participate in craft activities.
"Holiday House has been a favorite tradition here at CPTC for 30 years," eLearning Support Specialist and Holiday House committee member Cindy Overton said. "This year's event was a huge success, with one of the largest turnouts we've had."
A near-record total of 100 CPTC student families – including 204 children – received gift cards to help pay for presents. Close to 80 children came to the event itself with their parents or grandparents, with a "Do you want to build a Snowman" craft activity led by CPTC Administrative Assistant for Student Success Sheli Sledge a big favorite among the kids. CPTC eLearning Coordinator Kelley Meeusen donned the red suit for the event, taking pictures with children and providing holiday cheer.
Donations for Holiday House families come from CPTC faculty, staff students and community members who generously give each year to ensure children in need have presents for the holidays. Over the past three decades, the cumulative giving total of the event has surpassed $250,000. For more information about Holiday House and how to contribute for future events, click here.