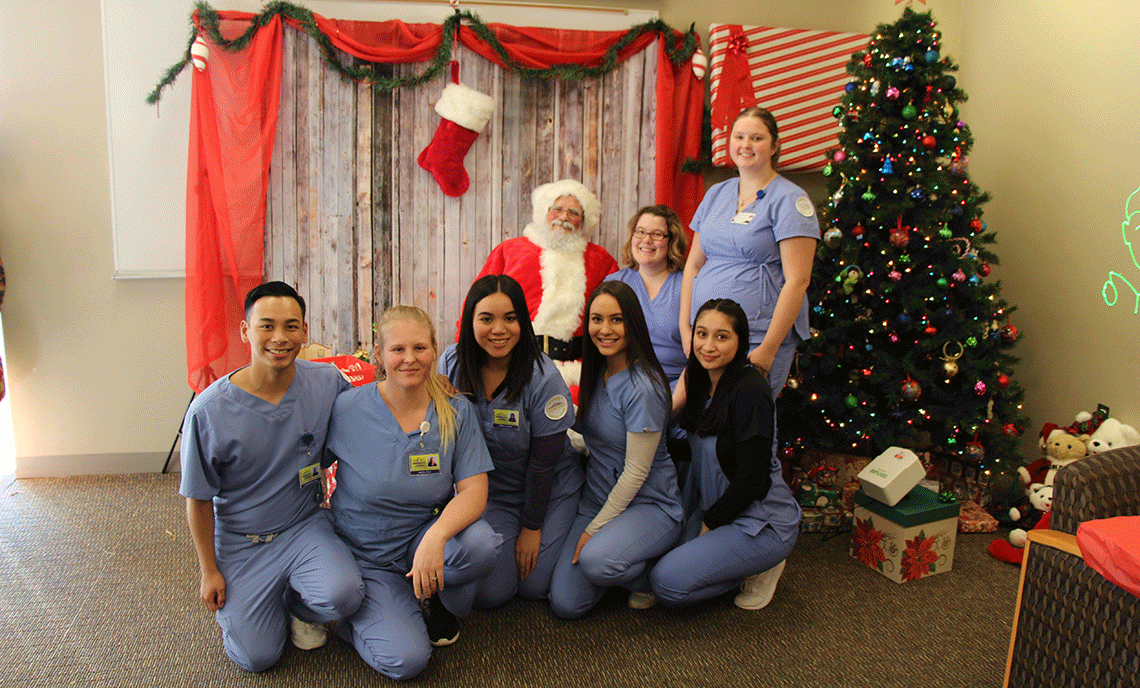 Holiday House Provides Gifts for Student Families
December 7, 2018
Holiday spirit filled the air Thursday afternoon as Santa Claus arrived in Building 23 and Clover Park Technical College's annual Holiday House distributed gifts to student families.
The 32-year tradition began when a pair of CPTC employees provided food for 25 families and has grown into a yearly event that provides qualifying student families with gifts and food for the holidays. Since 1986, Holiday House has helped nearly 4,000 children and generated over $250,000 in support for CPTC student families.
Although it is not a scholarship, grant, or loan to help a student with school and living expenses, Holiday House helps fill a financial and emotional need for CPTC student parents. Students must attend CPTC full-time (taking at least 12 credits during fall quarter) and receive some form of financial aid to qualify, and they submit an application with information about their children's ages and interests so adopters can have an idea of items to purchase. This year 46 families with a total of 88 children applied for Holiday House.
Members of the CPTC and local community then adopt a family and purchase presents for the children. Many of the adopters are departments and classes on campus, while several local businesses and organizations also participate to provide gifts for the children. The Holiday House team also hosts a silent auction and basket raffle in the fall to raise funds to provide gifts for any eligible families that aren't adopted. The nine-member committee, co-led by Chris DeLaney, Cindy Overton, and Cherie Steele, goes shopping together to ensure there are gifts for every participating student family.
The day of the event provides the most fun, as Santa Claus visits for pictures and gift distribution. Students, staff, and faculty members are invited to bring their children to meet Santa and enjoy cookies, hot cocoa, and coloring sheets for a festive break from finals.
For more information about Holiday House or to learn how to contribute to future events, click here.