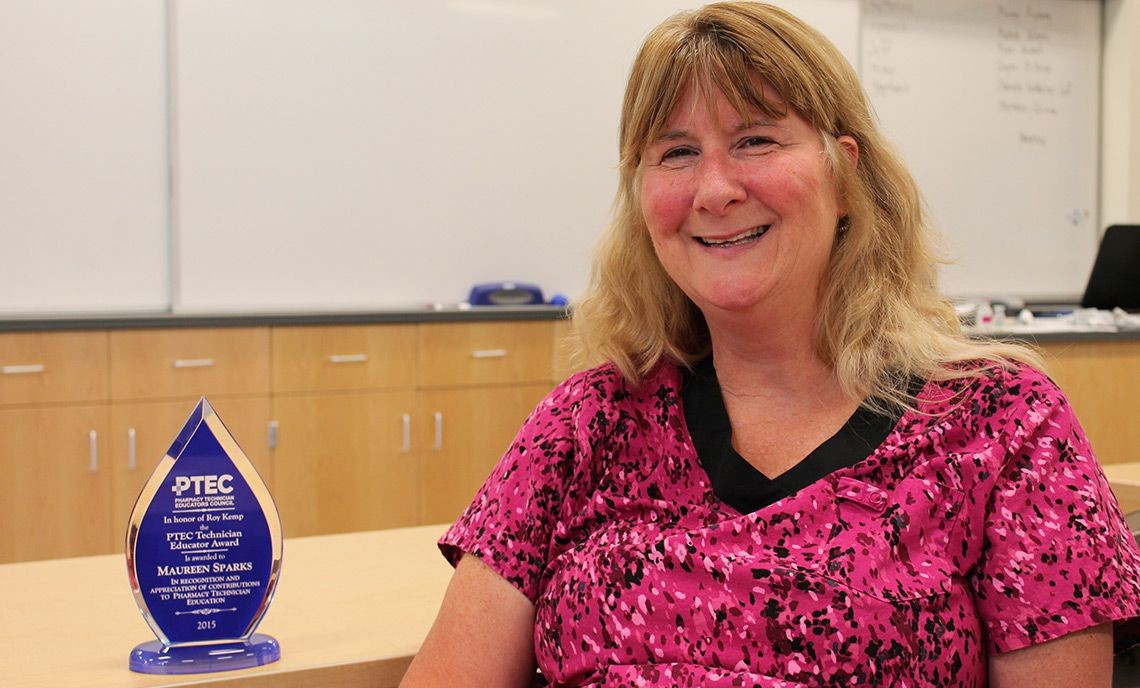 Instructor Receives National Award
July 16, 2015
Maureen Sparks received the Pharmacy Technician Educators Council's Technician Educator Award in recognition and appreciation of her contributions to pharmacy technician education.
Sparks, who has taught in Clover Park's Pharmacy Technician Program for nearly 20 years, was surprised with the award at the PTEC national conference in Louisiana on July 10.
Sparks has been a member of the organization for 17 years and has served on the board as secretary. The annual award is presented in memory of Roy Kemp, a founding member of the organization.
"People who do the same thing that I do across the United States chose me to receive this really nice award for the work that I've done for the pharmacy technician world," Sparks said. "I was really surprised."
Outside of Clover Park Technical College, Sparks serves on the Washington State Pharmacy Quality Assurance Commission, serves on committees, does book reviews for textbook companies, and is an accreditation evaluator for the American Society of Health-System Pharmacists.
"It's because of my passion for pharmacy technicians, and I think it's a great career field," she said.
Sparks was also recognized nationally last year with a Teaching Excellence Medal from the National Institute for Staff and Organizational Development.