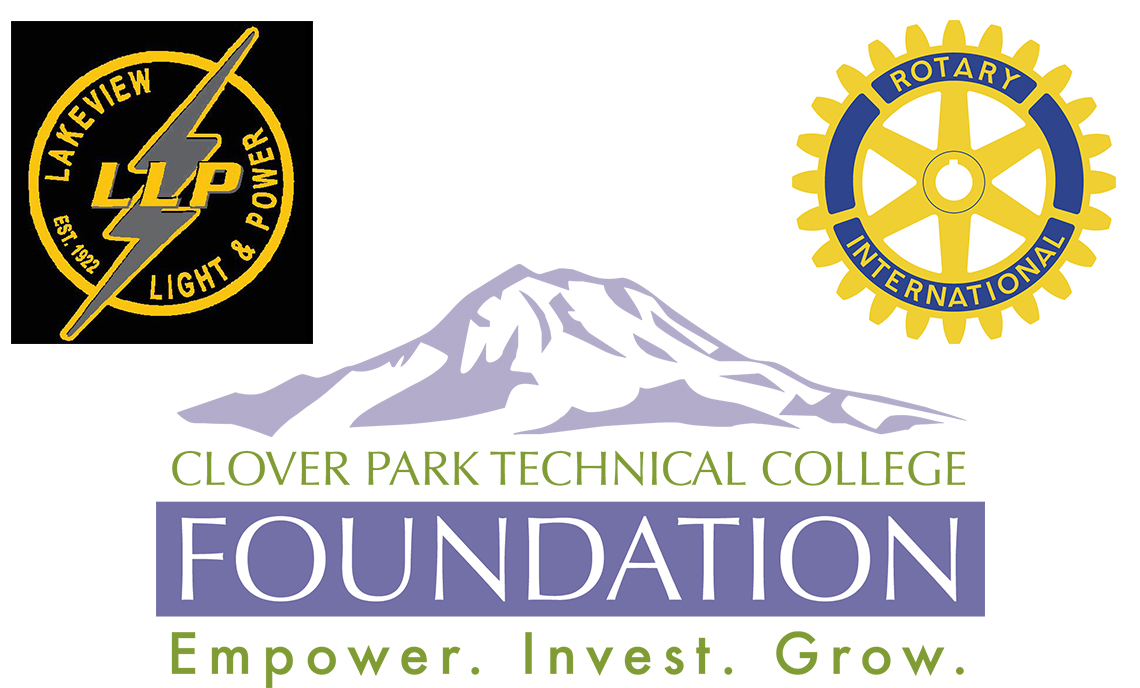 Local Donors Help Make Education Possible
November 7, 2016
Generous donors serve a vital role in the education process, and a pair of local organizations recently made significant contributions to the Clover Park Technical College Foundation for a pair of funds to assist students.
Lakeview Light & Power Company established a new annual "named scholarship" with the CPTC Foundation, while Lakewood Rotary awarded a grant to support the Foundation's Emergency Assistance fund.
The Lakeview Light & Power Company scholarship will be an annual scholarship totaling $2,500 over two quarters. Students will be able to apply beginning each January, with the only basic qualifications requiring a 3.0 cumulative grade point average and full-time student status in good standing with no student loans in default. The scholarship will be awarded to one student each year, with half of the fund paid out for spring quarter and the other half for summer quarter. The student will be able to use the money for tuition, books or supplies.
"These types of scholarships help students keep their student debt down," CPTC Foundation executive director Lyman Gifford said.
Lakewood Rotary awarded a one-time $2,000 grant to the Foundation's Emerging Butterflies initiative. Part of the Emergency Assistance umbrella, the Emerging Butterflies initiative focuses on helping students with families cover costs related to caring for their children.
"Emerging Butterflies came about because we discovered that many of our students were single parents who were determining, trying to decide 'Do I eat today, or do I feed my child? Do I buy socks or diapers for my children, or food for the family?'" Gifford said. "It's helping the children of our students."
The Foundation applied for the grant through Lakewood Rotary, and the proposal was selected for funding. Emerging Butterflies works with CPTC's Holiday House and local food pantries, among others, and will particularly assist students during the holiday season that is rapidly approaching. The grant also continued a long partnership between CPTC and Lakewood Rotary.
"They've been a donor and supported our scholarship efforts for a long time," Gifford said.
For more information or to donate to the CPTC Foundation, click here.