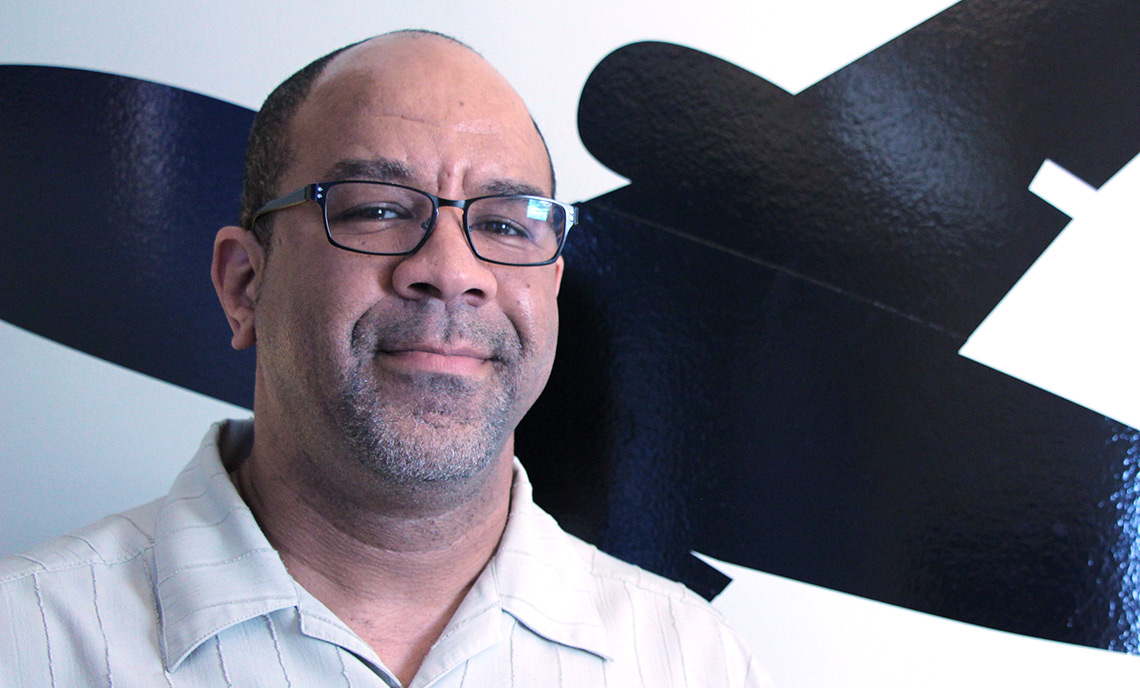 Navigator Guides Students to Careers
July 30, 2014
Les Sessoms has pages of emails from former Clover Park Technical College students who found employment in the composites field.
Just thought I'd let you know I got a job at Boeing from that composite fabricator position from the email you sent me.
I got a job offer from both Hexcel as a laminator and Toray as a production assistant and ended up selecting Hexcel.
They offered me a job on the spot.
And the list continues to grow.
Since October 2012, Sessoms has served as CPTC's Air Washington navigator for Composites and Aviation Maintenance Technician programs at the College's South Hill campus. Before CPTC Sessoms was a human resources recruiter for six-and-a-half years. Sessoms uses his knowledge and experience to help CPTC students identify their interests and guide them to a successful career track.
"I know what recruiters go through when they have to find talent," Sessoms said. "I know very well the scramble they go through to gather and screen resumes."
The program prepares students for careers in composites manufacturing. They learn to fabricate, assemble, repair, test and troubleshoot materials. CPTC students find positions at companies like Boeing, Hexcel, Toray, General Plastics and Composite Solutions.
Erike Thornton enrolled in the Composites Program to pursue a career in the aerospace and advanced manufacturing industry.
"The program helped me because the first quarter we touched on a lot of skills to not only make us good composite techs, but we also learned how we could show how trainable we were by completing the course," Thornton said.
Because of Sessoms efforts in arranging employer visits to classes, field trips to prospective employers and one-on-one help with students to assist with resumes and mock interviews, Thornton found employment with Boeing after he completed the program.
"Students need a jolt of confidence," Sessoms said. "I'm good at coaching confidence."