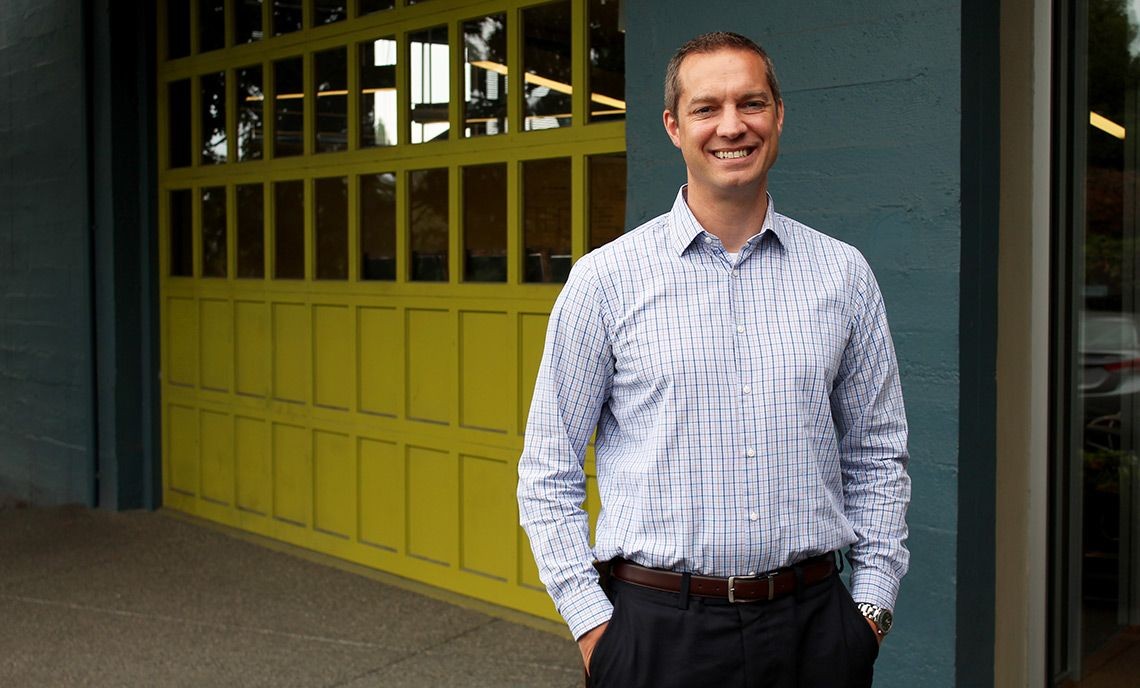 Small Investment, Big Return
July 29, 2015
As a partner at McGranahan Architects in Tacoma, Matt Lane sees the positive impact of their designs.
There's satisfaction in seeing a project built, and how that project helps people.
Similarly, as vice president for Clover Park Technical College Foundation's Board of Directors, Lane sees and hears how the Foundation helps students.
"We're about transforming lives, and we really see that every year," he said.
Lane has worked with CPTC for more than 15 years, assisting the college with campus planning, facilities and building projects. Jim McGranhan, founder of McGranahan Architects, had a long relationship with the college and served on the Foundation board.
After McGranahan retired, Lane continued the McGranahan Architects' relationship with the college and spent more time on campus, where he heard from students how Foundation scholarships helped them. He attended a scholarship event nine years ago, and heard more about the positive impact made by the Foundation.
Lane responded that day by letting the Foundation know he was interested in volunteering, and has served on the board for the last eight years.
One of his first experiences on the Foundation Board of Directors, was to read and score the essays of scholarship applications. Lane read students' personal stories of challenges and successes.
"I was just continually moved and impressed, and struck by the high-level of need of students, and the dramatic help that the Foundation gives students," Lane said.
He has seen an exponential increase over the last decade of scholarship funds raised from $17,000 to $86,000, and the number of scholarships awarded increased from 24 to 132.
For some students, being selected to receive a scholarship is a needed confidence boost that the Foundation believes in them to achieve their academic goals.
"A relatively small investment, contribution or volunteering, can really have a high return," Lane said.
The Foundation is in its final phase of its $1.2 million Transforming Lives Campaign. For more information, visit www.cptc.edu/foundation/transforming-lives.