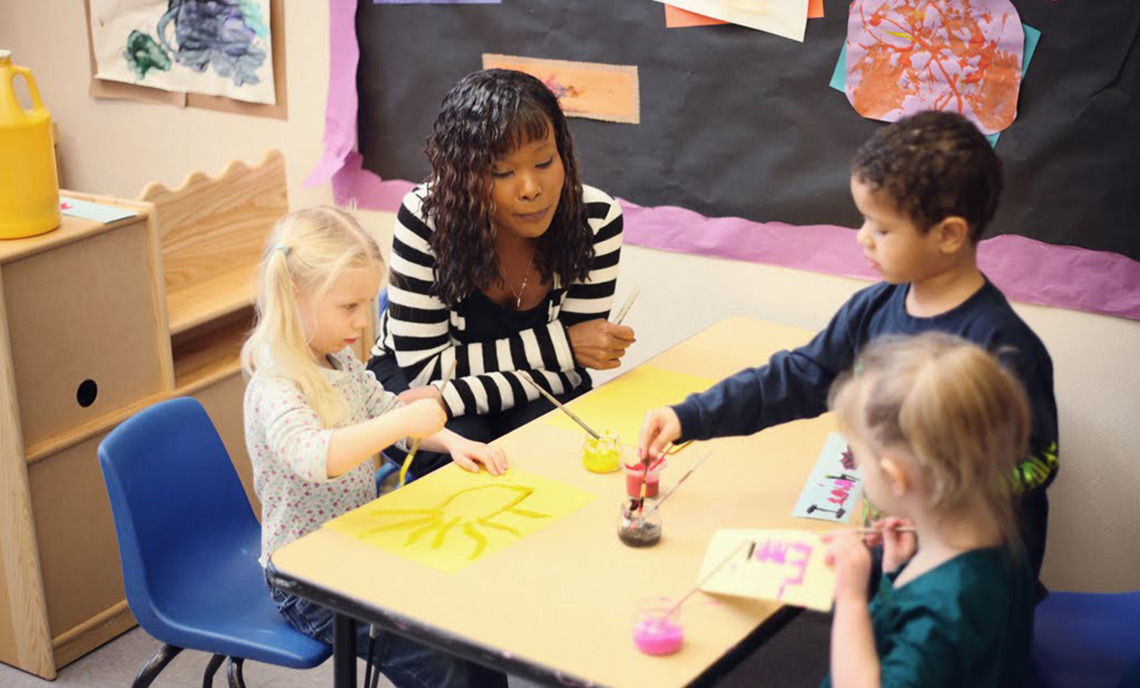 In the Spotlight: Hayes Child Development Center
January 27, 2014
Clover Park Technical College is invested in the success of our students, both in the classroom and at home. Many students find it difficult to raise a family and attend school at the same time. The Hayes Child Development Center (Bldg. 20) on CPTC's Lakewood campus exists to help out with that dilemma.
The Hayes Child Development Center provides child care services for children ages four weeks to 12 years old and can enroll up to 107 children. It's one of seven Pierce County sites accredited through the National Association for the Education of Young Children.
Along with that, the Hayes Child Development Center acts as a lab site for CPTC programs like Early Care & Education and Nursing, providing students with invaluable real-world experience. It also employs work-study students from all over campus.
The center is participating in Early Achievers, a voluntary quality rating and improvement system for child care centers in Washington. Centers are rated on a scale of one to five based on the quality of their care. CPTC is proud to announce that the Hayes Child Development Center is rated a four out of five.
The Hayes Child Development Center reserves 16 spots for Early Head Start children and 27 spots for Head Start children. The Early Head Start-Head Start Center-Based Child Care Program is a comprehensive infant, toddler, preschooler and family development program that provides many free services to eligible children and their families, including:
quality child care;
infant, toddler and preschooler development;
family support and health services;
education, employment support and job skills training opportunities;
enhanced bonding and attachment through continuity of care and parent support;
family preparation for kindergarten transitions;
nutritious meals and snacks; and
networking and partnering with community agencies to meet the ongoing needs of children and their families.
The focus of CPTC's Head Start program and of the Hayes Child Development Center as a whole is to support all parents and children at the center and help them become lifelong learners.
For more information on how to enroll in the Head Start Program, please contact Judy Harper at judy.harper@cptc.edu or call 253-589-6038. For information on how to become involved with the Hayes Child Development Center please visit their website at www.cptc.edu/childcare.