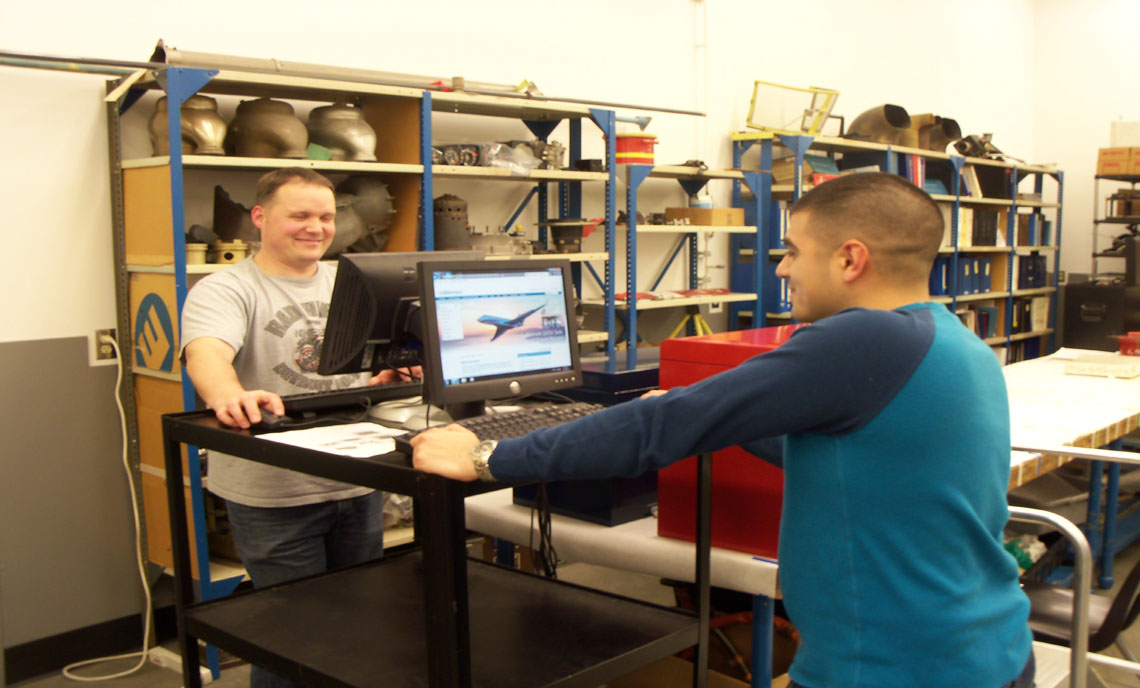 Sustainability in Action – CPTC Finds New Use for Older Computers
February 25, 2014
Reduce. Reuse. Recycle.
We all know the mantra of the sustainability movement, but how many people can actually claim that they are taking action and doing their part to ensure a greener future?
Faculty and staff at Clover Park Technical College's South Hill campus can certainly make that claim. They recently re-purposed several older computers that were headed to the scrap pile. These computers on wheels, affectionately referred to as COWs, now help increase educational access for CPTC Aviation Maintenance Technician students. Students are now able to access manufacturer manuals on site at the click of a mouse, rather than having to thumb through thick paper copies. This helps faculty train students on current industry methods more quickly and efficiently. 
Despite being a little old, the COWs perfectly fulfill the needs of the program and its students. By cutting down on the time it takes students to research manuals and by reducing the amount of paper used, these COWs are helping increase sustainability for the program and the campus as a whole. 
It is amazing what you can accomplish by reusing old materials to bring life to new ideas!