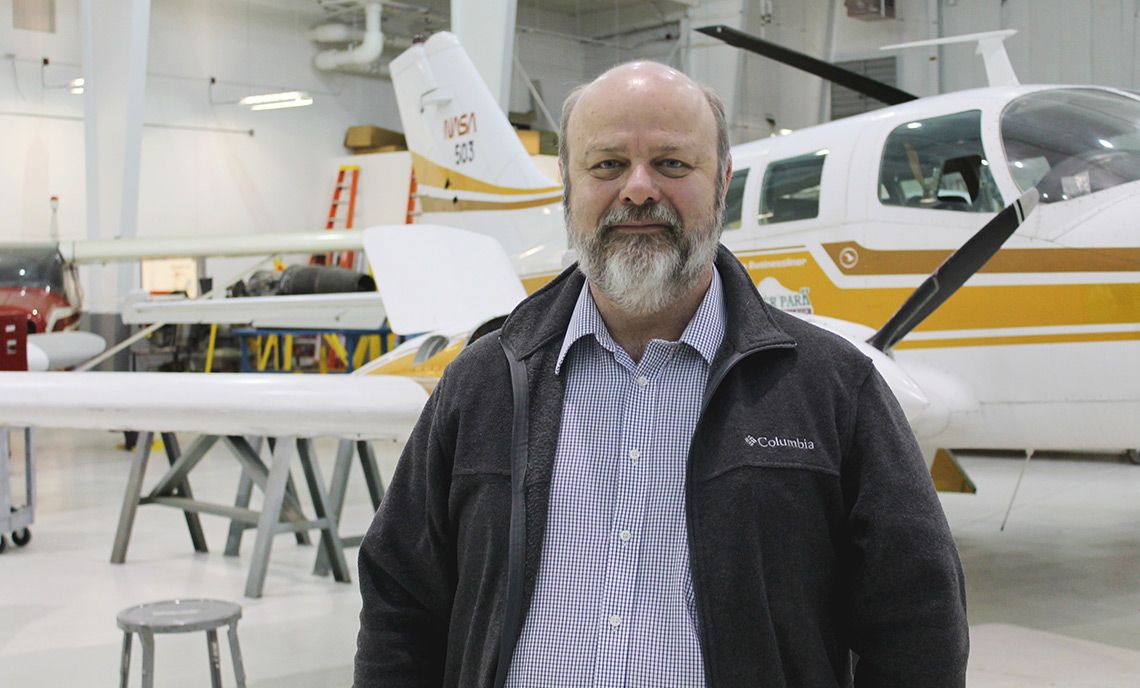 Teaching Excellence: An Aerial View
February 3, 2015
In this series of articles we're exploring the meaning of teaching excellence and how it is personified at Clover Park Technical College.
Marshall Collins was 4 years old when he knew he wanted to be a pilot.
He was 13 when he had the chance to sit at the controls of a Piper Warrior and fly with a former Navy F4 fighter pilot. He later enrolled in Clover Park Technical College's Avionics Program in 1978-79 because he wanted to be around airplanes and couldn't afford the Flight Program.
Collins went to work in an unrelated field but four years later returned to CPTC for the Flight Program.
"When I finished the program I was so impressed with the quality of instruction that I received," he said. "When I started teaching here I just imitated what I had been taught."
Today, Collins is tenured faculty and chief flight instructor for CPTC's Professional Pilot Program located at the South Hill Campus.
The flight instructors equip students to pass a practical test with the Federal Aviation Administration. It's a 24/7 job for Collins, who monitors students' flights during weekends and evenings as they log their hours.
Collins also monitors and ensures that the flight instructors meet FAA regulatory requirements. The program includes three full-time certified flight instructors, six part-time flight instructors and Assistant Chief Flight Instructor Lucas Holm. Collins makes sure any employee who interacts with students receiving flight training meets Transportation Security Administration security awareness training annually.
Collins recently answered questions about teaching and what faculty excellence means to him.
What does teaching or faculty excellence mean to you?
Being able to communicate and connect with a student. Every student is different, so taking the time to get to know a student and develop a relationship to where they're comfortable asking questions. To me, my worst nightmare is a student who never asks a question.
How do you measure faculty excellence?
What the success rate is for the students that are going through any program and that the instructor is staying knowledgeable in the field as it's constantly changing and turning out students. When you have a regulatory agency that comes and tells you how well respected your program is in industry. One of the things I really enjoy about working at this campus is the instructional staff. There's such a depth of knowledge. They have a willingness to share that and work with our program. They all put in that extra effort.
Why do you think so many dedicated members of the industry choose to teach at CPTC?
In my case, it's my experience with the instruction I received while I was here at Clover Park. My first avionics instructor was an amazing person. It was my personal knowledge of the college. What Clover Park produces I think is what brings people to Clover Park. There's only a four-year period in my life when I wasn't in school. I've been teaching and taking classes ever since.