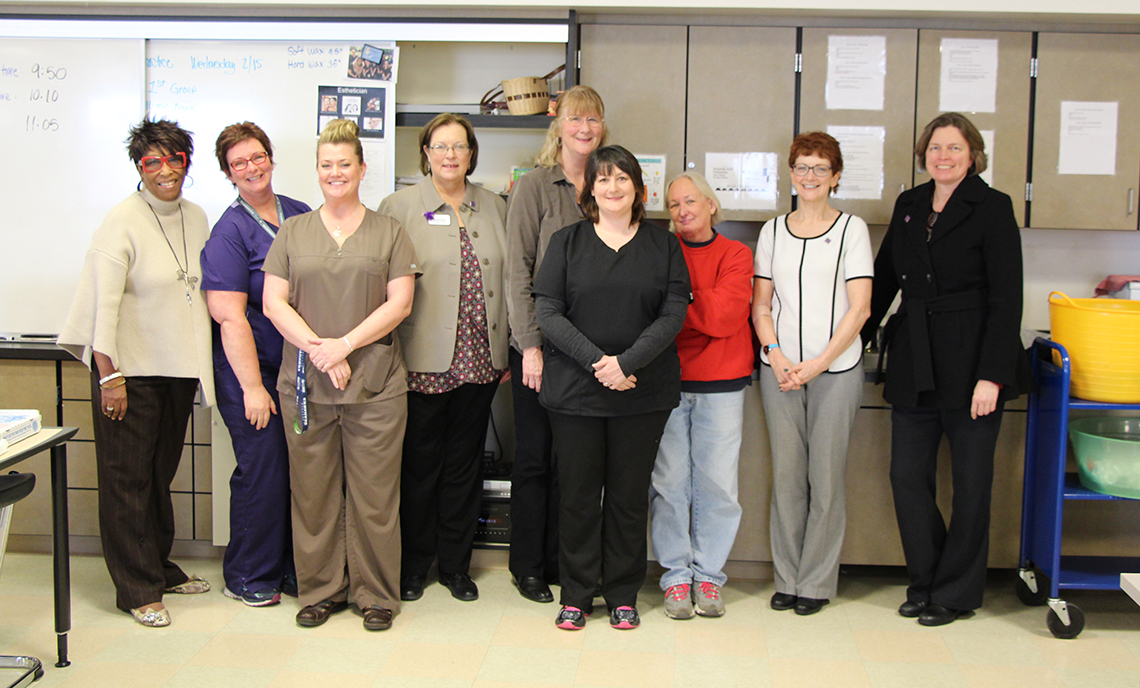 Whipple Selected for NISOD Recognition
February 24, 2017
Clover Park Technical College Esthetic Sciences instructor Jennifer Whipple's has been selected as the college's 2017 National Institute for Staff and Organizational Development (NISOD) Excellence Award recipient.
Whipple was nominated by her peers and selected by a faculty-composed selection committee for her commitment and leadership to students, education and the college.
"Jen's work ethic is exemplary, and she always has a professional attitude," read the anonymous nomination of Whipple for the recognition. "She is an admitted perfectionist, and it shows in a good way."
The nomination also highlighted Whipple's expertise in the field of esthetics, her personal desire to continually grow her own education and her dedication to improving student learning experiences. She was the key leader in pushing the Esthetics program into the Canvas online learning tool and recently completed an advanced cosmetic chemistry course at UCLA.
Whipple is active across campus, serving on numerous committees and as a union division representative. And she does not let a lengthy commute prevent her from reliably leading her students in class.
Whipple will have the opportunity to attend the NISOD International Conference On Teaching and Leadership Excellence in Austin, Texas, at the end of May. She was honored during her Wednesday class with pizza for her and her students, as well as a brief recognition ceremony with her Esthetics colleagues and CPTC leadership, including President Dr. Joyce Loveday.
"I am very honored to have been selected for this award and I am delighted to hear such kind and thoughtful words from my colleagues," Whipple said. "I am very excited and can't wait to go to the conference in Austin."
Share This Story