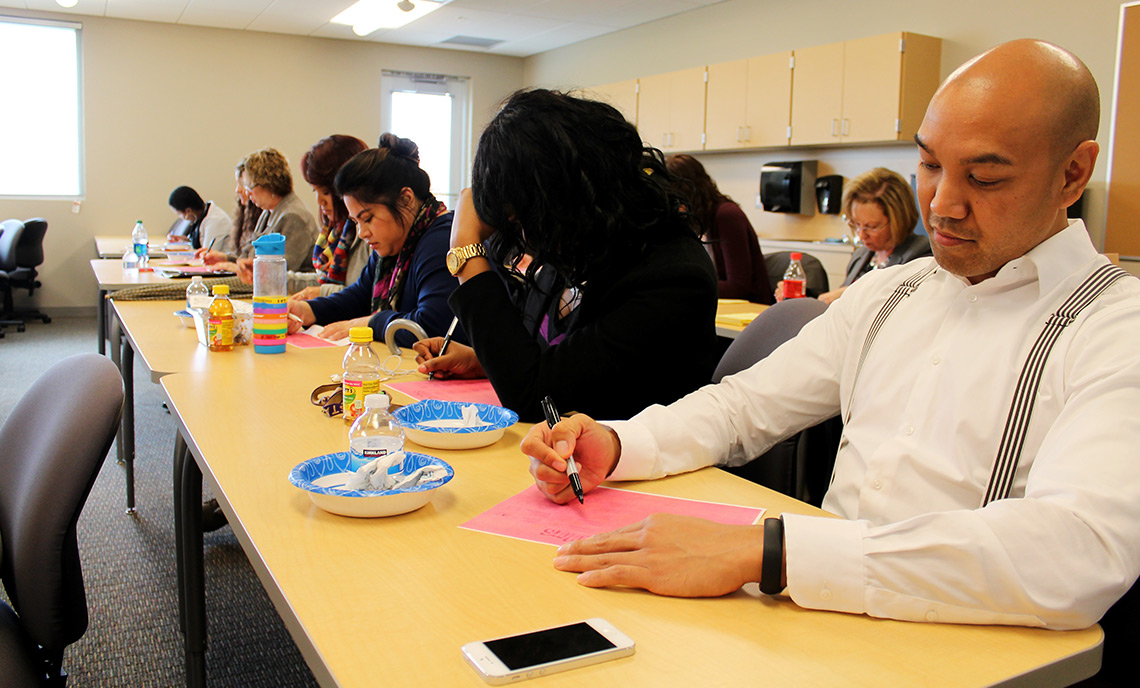 Workshop Helps Identify True Colors
November 5, 2014
Fifteen members of the Clover Park Technical College community attended a workshop hosted by the CPTC Chapter of the American Association of Women in Community Colleges Nov. 4 in Bldg. 23.
The Personality Inventory Workshop was led by Claire Korschinowski, dean of Division I, who used the True Colors assessment tool for attendees to learn more about personality styles. Staff, faculty and one student participated in the workshop, which served as a valuable tool to foster healthy productive working relationships.
The interactive workshop included small group exercises and group discussion to demonstrate different personality types and to learn how people interpret each other.
The CPTC Chapter of AAWCC will host a Change Management Workshop Jan. 28 at 7:30 a.m. in Bldg. 23, Room 209. For more information, please visit http://www.cptc.edu/aawcc.
The CPTC Chapter was established in 2013 and is guided by a commitment to equity and excellence in education and employment for women in community and technical colleges.