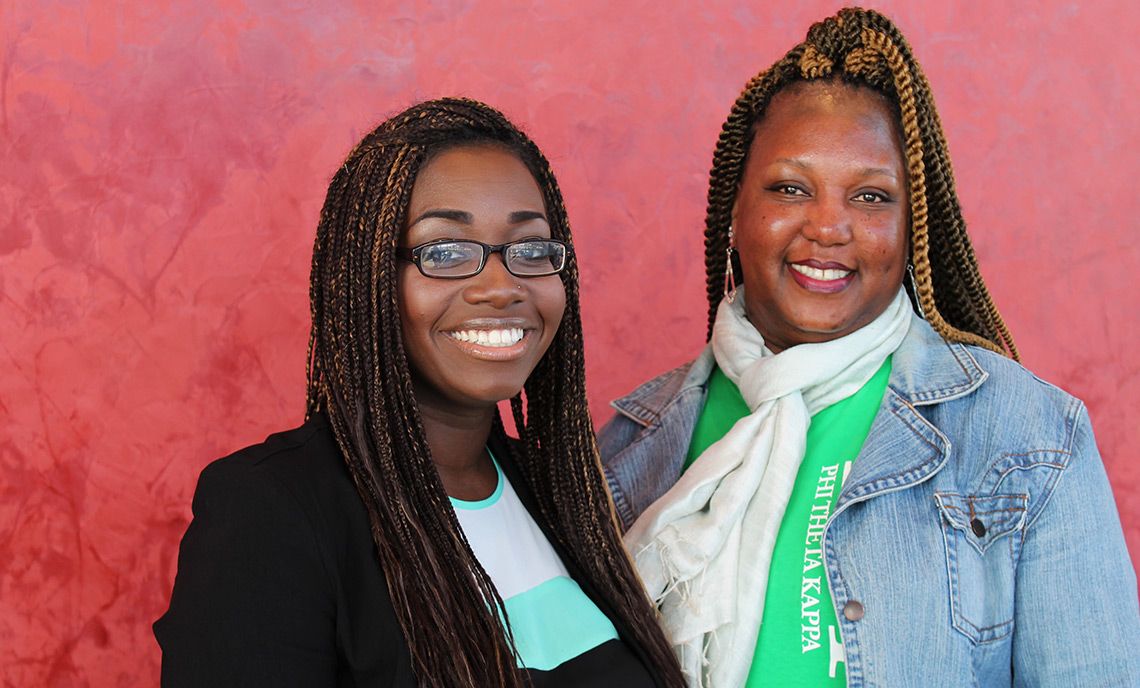 A Human Services Family Network
April 11, 2016
When Tianna Guien was enrolled in Clover Park Technical College's Human Services Program, her peers knew her mom was also on campus.
What her cohort didn't realize was that her mother, Gloria Smith, was also enrolled in the Human Services Program, a quarter ahead of her daughter.
"I was so proud that we were both in the same field," Smith said.
Since the mother and daughter completed the program in 2014, they entered into a field of service in search of opportunities to help families and young adults in need.
Smith's journey led her to human service positions in her community and in her church. Last September she started a position as family support specialist with Kent Youth & Family Services, working with the Kent School District.
"I got into human services hoping I can make a difference for somebody else, even if it's just one person," Smith said.
While Guien was a student at CPTC, internship opportunities laid out an early path for her career. Guien interned with the REACH Center, providing career, education and personal development services for young adults. She started a support group for teen moms and was asked to assist with Summer Jobs 253, a program led by Tacoma Mayor Marilyn Strickland to help Tacoma youth gain meaningful work experience.
Guien didn't have any classes with her mom, but Smith's presence on campus was still felt.
"My cohort was all about support," Guien said. "It was an additional support."
After graduation, Guien was a case manager for a gang violence prevention program started by Goodwill. When the grant ended, Guien was an outreach specialist for Goodwill until an opportunity to return to the REACH Center became available.
Guien has been the educational programs coordinator since last fall. In her role she now supervises interns, including those from CPTC.
In the human services field together, Smith and Guien are able to network and connect relevant resources to each other.
Smith said they're total opposites, but they share one thing in common: higher education.
"Now that we both did it, we've raised the bar for my granddaughters," Smith said. "Higher education is something we should all take advantage of."
For more information about the Human Services Program, visit https://www.cptc.edu/programs/human-services.
Visit https://blog.cptc.edu/alumni/ to share your alumni story.