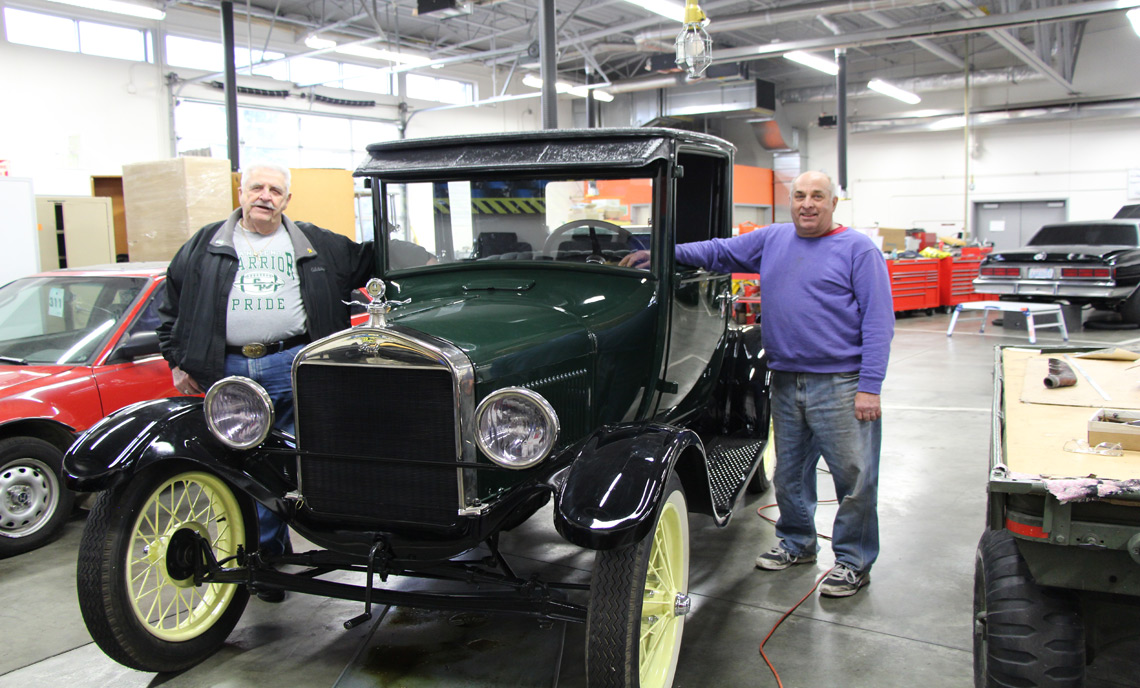 CPVTI Alum Learns to Drive Donated Model-T
February 13, 2014
Harold Feaster, an alum of Clover Park Vocational Technical Institute (now known as CPTC), has been a long-time friend of CPTC's automotive programs. Fifteen years ago Harold donated a 1927 Ford Model-T to the program for refurbishment.
Today, the car has been shined up and is running like new. To celebrate the completion of this long-standing project, and to thank Feaster for his dedication to the program, CPTC instructor Wayne Bridges and Tacoma Model-T Club volunteer Marty Pendress recently taught Mr. Feaster how to drive the Model-T.
Check out the video below, courtesy of Wayne Bridges and his daughter Elisabeth, for footage of Mr. Feaster's historic ride.