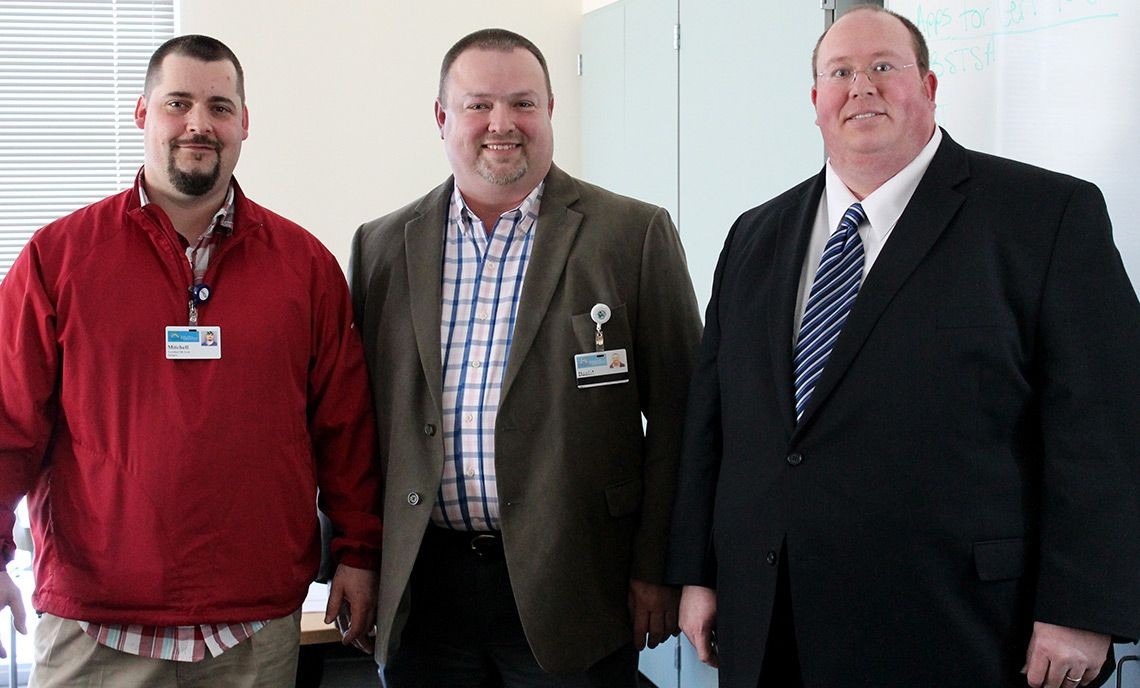 From Students to Surgical Technologists
April 20, 2015
Surgical Technology students had the opportunity to hear from certified professionals and former Clover Park Technical College students at a presentation in the Health Sciences Building on April 17.
Surgical technologists Mitchell Sweet and Daniel James are graduates of Clover Park Technical College who work at Grays Harbor Community Hospital in Aberdeen. They joined general surgeon Dr. Jonathan Gifford in a presentation to Surgical Technology and Nursing students of what they can expect in the industry.
Sweet graduated from Clover Park Technical College in 2000 when Surgical Technology was only a year-long certificate program, rather than the six-quarter degree program offered today.
"I loved learning about something I was interested in, and that I could see myself in a career," Sweet said.
The former Clover Park Technical College students shared what the process was like from clinicals to full-time employment, and what the industry is like in a hospital setting.
In the 1980s, James worked in the timber industry as a lumber inspector, but wanted to pursue a career that offered more security. Clover Park Technical College was the closest college to offer a Surgical Technology program, which was only 10-months long at the time.
James secured employment two months before he graduated in 1991. During his career he had the unique experience to help out at Madigan Army Medical Center on Joint Base Lewis-McChord during Desert Storm, while also working at hospitals.
"I've been doing it 24 years and I'm still learning, and I enjoy it," James said.
James and Sweet are two of five surgical technologists who attended Clover Park Technical College and are part of the staff at GHCH, where 5,129 surgical cases were performed last year.
Clover Park Technical College alumni are encouraged to share their story at http://www.cptc.edu/foundation/share.