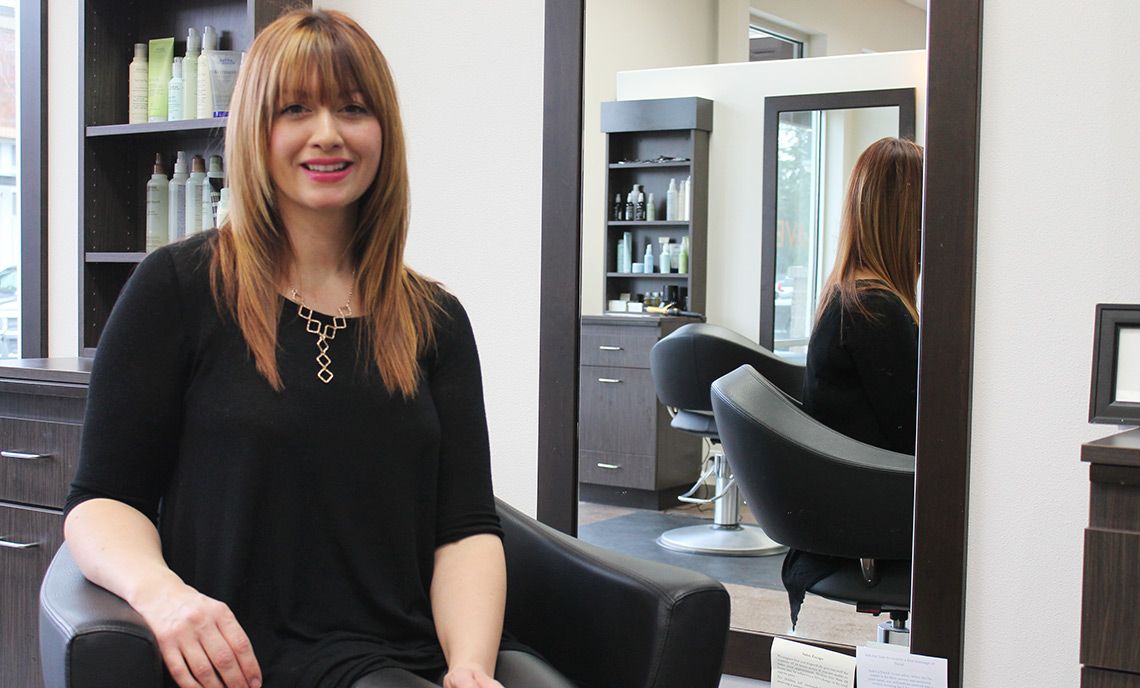 Graduate Finds Niche as Cosmetologist
January 29, 2016
While a student in Clover Park Technical College's Cosmetology Program, Ashley Wells was inspired by something instructor Michelle Ganyon said more than 10 years ago.
"She had told a story about doing an elderly woman's hair, and then walking her out to her car when she was done," Wells said. "I was so excited to have that relationship with clients. I feel the same way now."
After graduating from high school, Wells enrolled in CPTC's Cosmetology Program as an affordable and practical option for higher education. She learned from industry professionals in a hands-on setting on campus, as well as off campus with salon visits.
"Michelle made sure we had educated experiences outside the classroom," Wells said.
Wells completed the program and earned her cosmetology license in 2004, and set out to start her career. Eight years ago Wells settled into the salon family at Salon Escape in Puyallup. As an AVEDA salon, Wells was trained with a variety of classes for haircut and color.
As a way to fill in gaps in her schedule book, Wells returned to CPTC a few years ago for the Esthetic Sciences Program to become trained in waxing services.
"I wanted to be more valuable," she said.
Wells continues to attend AVEDA classes to remain fresh in the field. Through her eight years in the salon, she has grown right alongside her clients with back-to-school haircuts, to prom hairstyles, to leaving for college. Wells is in the cosmetology industry because of her clients.
"They make it worth it," she said. "They know me and they trust me. They help me grow."
CPTC alumni are encouraged to share their stories at http://www.cptc.edu/foundation/share.