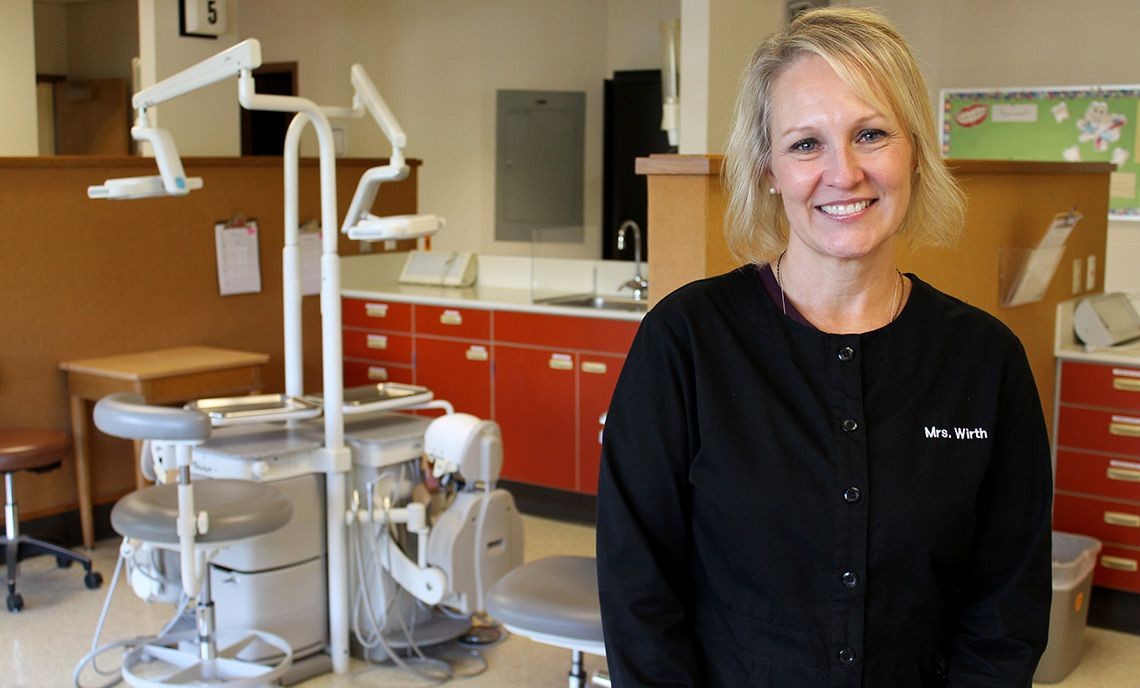 Instructor Receives PSE Distinguished Faculty Award
September 29, 2015
In her 25 years as a Dental Assistant instructor at Clover Park Technical College, Roberta Wirth doesn't remember ever having to confirm her attendance the night before a college event.
It seemed strange to Wirth when she received a phone call from the CPTC Foundation Office on the evening of Sept. 17, making sure she was planning to attend Opening Day the following day.
The courtesy call was made because Wirth was set to receive the 2015 Puget Sound Energy Distinguished Faculty Award at the all-staff and faculty event. Wirth received the award from Hans Herrmann, community engagement manager at PSE.
The annual award recognizes a CPTC faculty member who demonstrates distinguished service to technical education through their teaching and professional, campus or community involvement. Wirth received a $2,000 monetary award she hopes to use for professional development.
Wirth was nominated by fellow Dental Assistant instructor Hannah Precour, who wanted to recognize her peer for all the time and effort Wirth put into the program's self-study for reaccreditation with the American Dental Association.
"She worked really hard and a lot of it was independently," Precour said. "It was extra hours and late nights. It was a lot of responsibility that she took on all by herself and she did an amazing job."
Wirth spent about nine months preparing the 800-page document in preparation for reaccreditation.
The Dental Assistant Program's most recent site visit from the Commission of Dental Accreditation was Wirth's third experience during her tenure as a CPTC faculty member.
"It was something I had to do, it didn't even dawn on me that it was award worthy," Wirth said. "For someone to say 'you worked really hard on that' was really meaningful."
Wirth knew she wanted to become a dental assistant when she was a sophomore in high school. She enrolled in CPTC's program in 1982 and graduated one year later. She worked in industry for six years at a pediatric dentist office before she was given the opportunity to be a substitute instructor at the college. Wirth eventually became full-time faculty in 1990 and will celebrate 25 years this December.
"I love teaching, the students and giving what I've learned through the years to other people," she said. "I can't imagine doing anything else."
Share This Story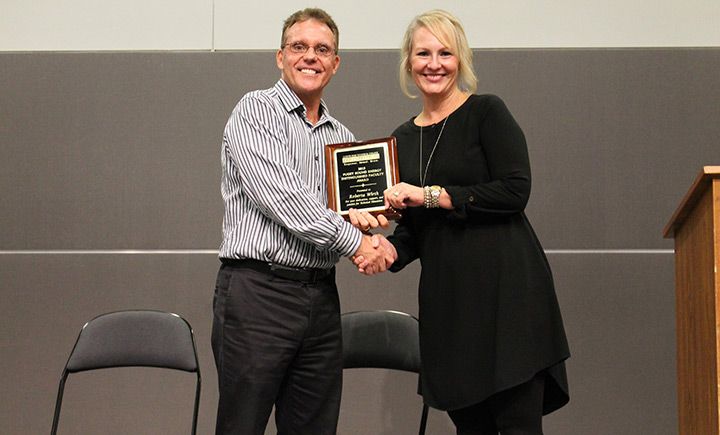 Ready to learn more? Visit the Dental program page on the Clover Park Technical College website.