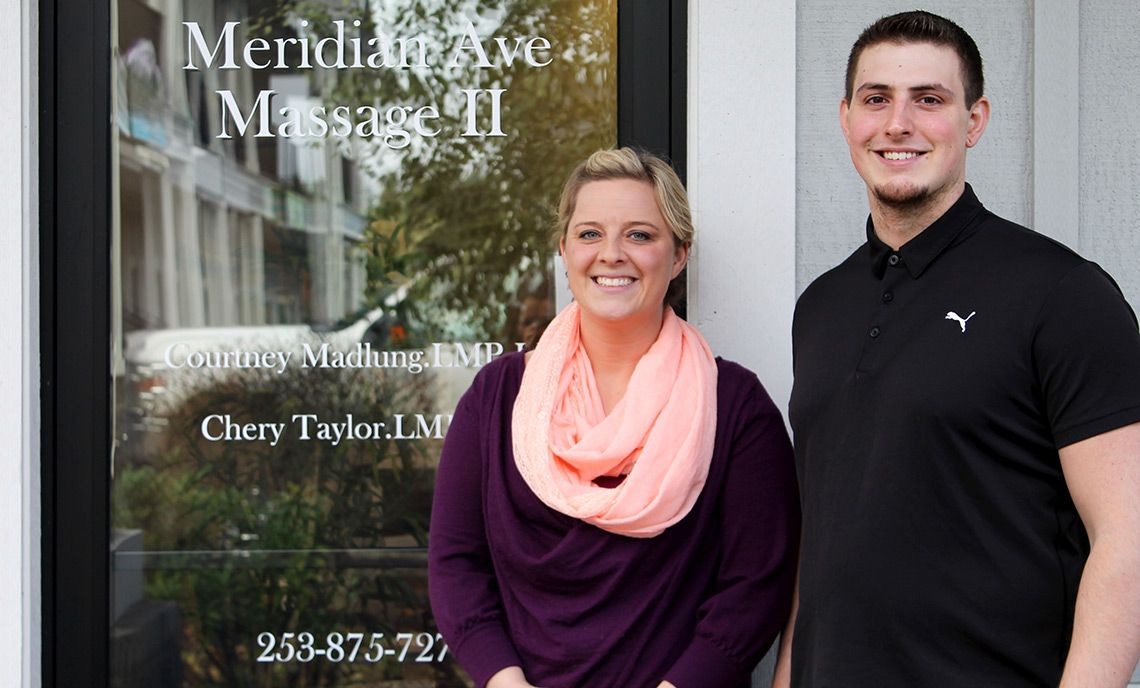 Massage Studies Program Sets Up Students for Success
November 6, 2015
Michelle Clark first enrolled in the Massage Studies Program in 2010. She had to stop due to a family crisis, but she re-enrolled and graduated this past winter and received her license.
"Don't ever give up on yourself, on your goals or on your dreams," Clark said. "You have to know that you deserve it."
Clark credits her success to Massage Studies instructor Yvonne Meziere's teaching style and ability to effectively share her wealth of knowledge. Even as Clark battled anxiety while enrolled in the program, Meziere served as a support system for her and the other students.
"It was the college itself and my instructor that made me want to come back," Clark said.
While Clark was attending a College 101 orientation, CPTC President Dr. Lonnie Howard shook her hand and told her that she was going to be successful.
"He probably said that to many students that day but he said it to me too, and that was a huge deal to me because at that time I felt he saw something in me that I hadn't yet seen in myself," Clark said.
Scott Tupper, another massage program graduate, made a smooth transition into post-grad life, securing a position as a licensed massage practitioner at Meridian Ave. Massage in Graham.
Tupper chose the clinical massage track at CPTC to give himself an edge when entering the job market. He wanted to be prepared to enter the workplace quickly and get the education and support from instructors to set him up for success.
Meridian Ave. Massage is owned by CPTC alumni Courtney Madlung, and employs eight massage therapists (including herself) and two receptionists.
Madlung also credits Meziere for her success in the field.
"Yvonne got me back into loving massage again," Madlung said. "I owe keeping the passion for massage to her. She really taught us how to care about the people."
In addition to reigniting her passion, Madlung is also thankful to Meziere for helping her to do well in her courses as a student. Madlung didn't think she had the necessary educational background to complete the program after not receiving a formal education beyond middle school.
Reflecting back on the journey to owning her own business, Madlung is in awe of how busy Meridan Ave. Massage has become. When Madlung first graduated from CPTC she was self-employed taking on 20 massage clients a week. Now her business is bringing in nearly 150 clients a week.
"If you're doing this job to help people you will flourish," Madlung said.
CPTC alumni are encouraged to share their stories at http://www.cptc.edu/foundation/share.
Share This Story