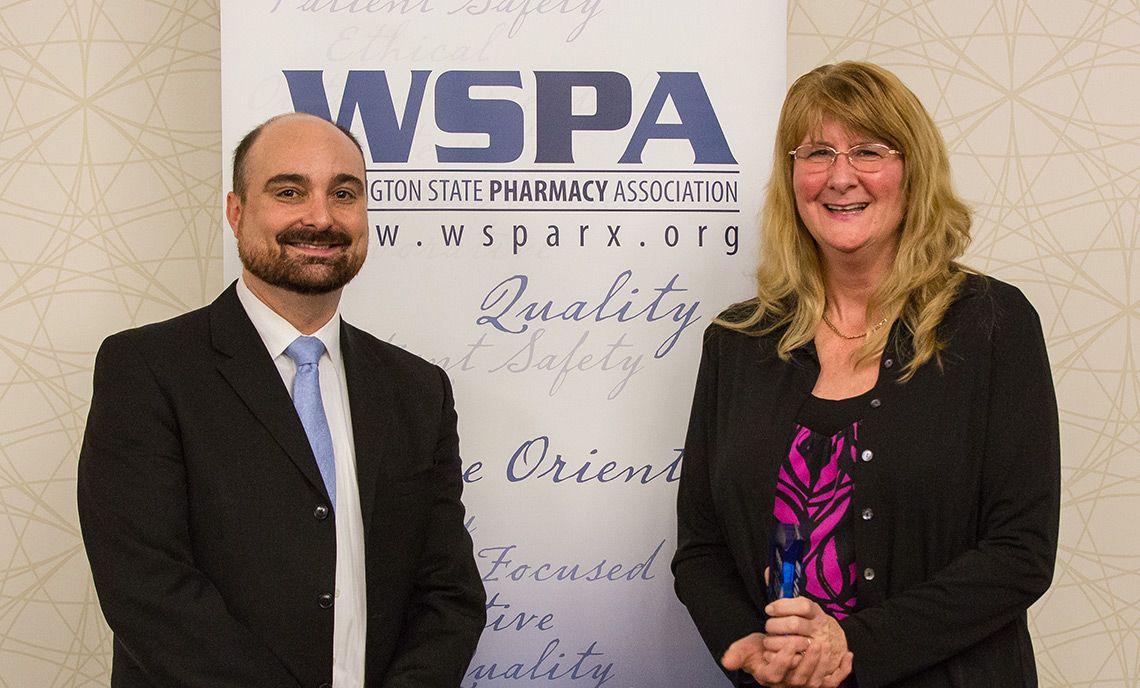 Pharmacy Technician Instructor Receives State Award
November 24, 2015
Congratulations to Pharmacy Technician Instructor Maureen Sparks, who was named Outstanding Pharmacy Technician of the Year by the Washington State Pharmacy Association.
Sparks has taught at Clover Park Technical College for nearly 20 years, and worked in industry for 16. Her husband joined her at the association's annual meeting at Suquamish Clearwater Resort on Nov. 21 to receive the award, which acknowledges a pharmacy technician who displays excellence in the practice setting, is motivated to learn new tasks and roles, provides community service, and has contributed to the WSPA on a local or state level.
"It's always very nice to be recognized, but I don't think I do anything more than any other technician does," Sparks said.
Outside of her work at CPTC, Sparks serves on the Washington State Pharmacy Quality Assurance Commission, serves on committees, does book reviews for textbook companies, and is an accreditation evaluator for the American Society of Health-System Pharmacists.
"What we're doing with the commission is important," she said. "Pharmacy Technicians are at the forefront of patient safety."
The state award comes four months after Sparks received national recognition with the Pharmacy Technician Educators Council's Technician Educator Award.