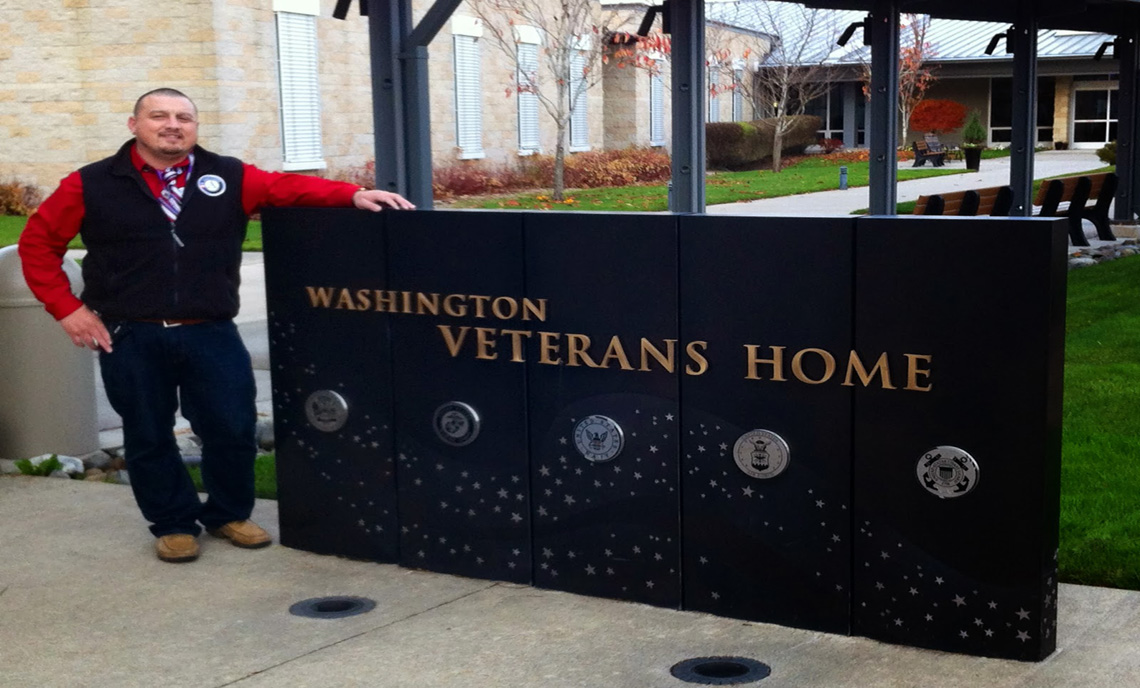 In the Spotlight Profile: Humbled to Serve
November 27, 2013
CPTC alum Jonathan Wagner has always been ready and willing to help others in their time of need, whether it's his country, his community or other veterans looking to get a higher education. As a Veteran Navigator in the Vet Corps branch of AmeriCorps, Jonathan helps veterans and their families navigate Washington's higher education and training programs and adjust from military to college life.
Stationed on CPTC's Lakewood campus, Jonathan can be found in the Veterans Resource Center helping "his guys" succeed and going above and beyond to provide a safe and welcoming place for them. Jonathan's commitment to his job and to his veterans does not end when he leaves the office at the end of the day.
He recently had an article published on ServiceNation's website that focused on the importance of serving your community and emphasized that even the smallest of actions can have the greatest impact on a person's life.
"I get to wake up every day and try to make a difference in somebody's life," Jonathan said. "I have the distinct opportunity of serving alongside a team of some of the most brilliant and resourceful people I have ever known."
Jonathan's selfless attitude and willingness to serve others has not gone unnoticed. Jonathan was recently awarded the President's Call to Service Award, the highest honor in national and community service. The award is given only to those who have volunteered more than 4,000 hours in service to their nation and community. It is a great honor, and we are glad to say that one of our own CPTC alumni was found worthy of it. Thank you for all the great things you do, Jonathan, and congratulations on your award!