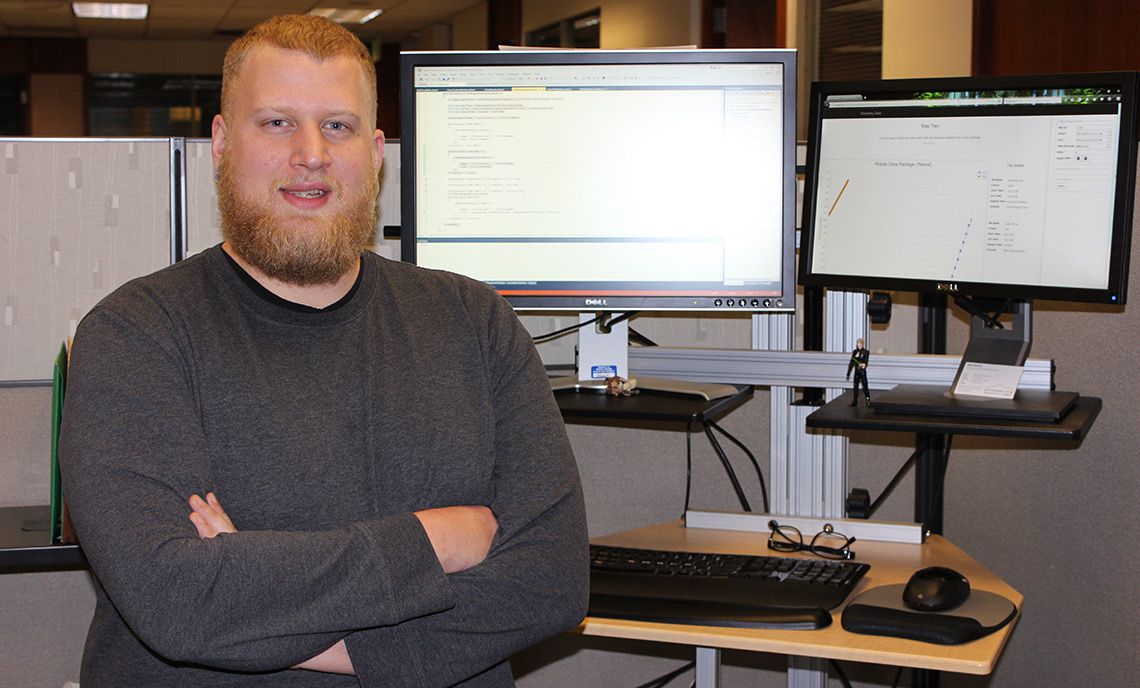 Student Leader Finds Success as Software Engineer
December 21, 2015
The Student Leadership & Service Center at Clover Park Technical College is known as a one-stop shop for all things campus life.
For one CPTC student, the SLSC ended up being the location that resulted in two major and important life events.
Before Nate Oelrich graduated from CPTC in 2013 with an associate's degree in applied technology through the Computer Information Technology Program (now known as Computer Programming and Web Development), he served as the Associated Student Government vice president for student activities, and spent quite a bit of time in the SLSC.
It was there that Oelrich met his future wife, Rachel, and also learned of a job opportunity that led to employment in his desired field upon graduation.
More than two years have passed since he graduated and began work as a full stack software engineer at Puget Sound Clean Air Agency. In his position, Oelrich writes the software applications, and recently completed an extensive new time sheet application project.
"I like our mission and it motivates me," Oelrich said. "I have a work-life balance, and I work on a small team. I get to do a lot of different things each day."
Oelrich had a general idea that he wanted to work in computers when he first started at CPTC, but it wasn't until he attended a Program Information Session that he knew he wanted to specialize in software.
"I got to ask questions and get a sense of what class would be like, and I liked it," he said. "I left Clover Park with a wide set of tools, and I was able to pick what I wanted to focus in."
Oelrich has continued to pursue higher education and is studying software engineering at Western Governors University. His vision is to one day work in IT management.
CPTC alumni are encouraged to share their stories at http://www.cptc.edu/foundation/share.