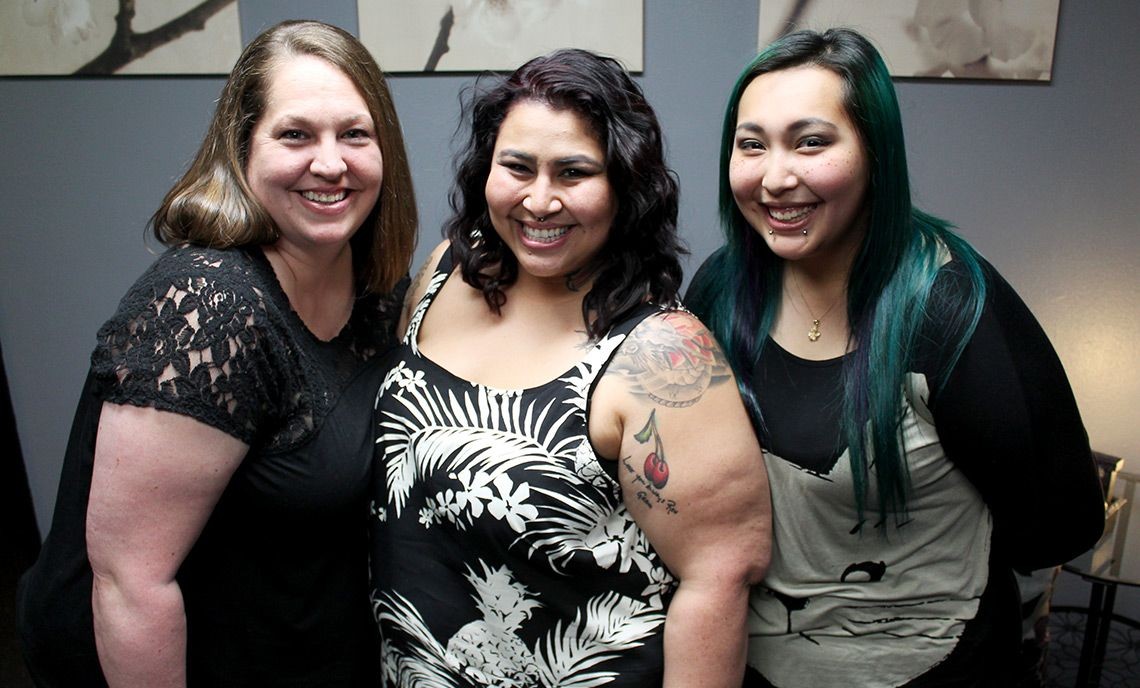 The 'Esthe Sisters'
May 15, 2015
While a student in the Esthetic Sciences Program, Renee Beck made a joke.
"I'll open my own place so all my friends can work there and we can see each other," she recalled.
She didn't know it at the time, but her comment foreshadowed what was to come after she graduated from Clover Park Technical College in 2013 with an Esthetics Sciences degree and Cosmetology certificate. Beck opened Enchanted Lotus, LLC, a full-service day spa in University Place on Jan. 6, 2015.
Two of Beck's former Esthetic Sciences classmates sublease space in the salon, and the three CPTC graduates share their love of skin care and customer service under the same roof.
"It's an amazing little sisterhood that we have," Beck said. "They're my esthe sisters."
Beck's journey to entrepreneur started when the single mom of four daughters sought out a beauty school to learn how to do hair. She enrolled in CPTC's Cosmetology Program in 2011 (a certificate program at the time) and received her license a year later.
Beck decided to continue on to earn a degree and enrolled in Esthetic Sciences, where she met Shonna Block and RanDi Downs.
The trio went through the program together and Beck went on to the cadet program to earn a license to teach. Beck searched for about a year to find the right place to open her business. Once she found it she signed a three-year lease, and brought Block and Downs on board.
"It's really cool to have gone from someone who didn't really know what they wanted to do and jumped in, to end up here," Beck said. "I still wanted to work in industry and my standards are very high because of what I was taught and of what I teach."
Block's path to master esthetician started at a young age — she grew up with a father who owned his own salon. She was always interested in skin care, so the Esthetic Sciences Program was a natural fit for her, and it led to an instant network for her career.
"I don't think I would have gone into business with anyone else," Block said.
Beck's oldest daughter, Danyelle Beck, enrolled in CPTC's Northwest Career & Technical High School and studied in the Cosmetology Program. She graduated last fall and today the 19 year old has her high school diploma, associate's degree and cosmetology license.
Danyelle Beck played a supporting role in her mother's journey from student to business owner.
The women discovered a confidence while enrolled at CPTC they were never aware of.
"I found a lot of confidence that I had lost during my own personal journey," Beck said. "Clover Park sets the bar so high it's really hard for you to not do well in industry whether you work for yourself, or you work for someone else."
Clover Park Technical College alumni are encouraged to share their story at http://www.cptc.edu/foundation/share.