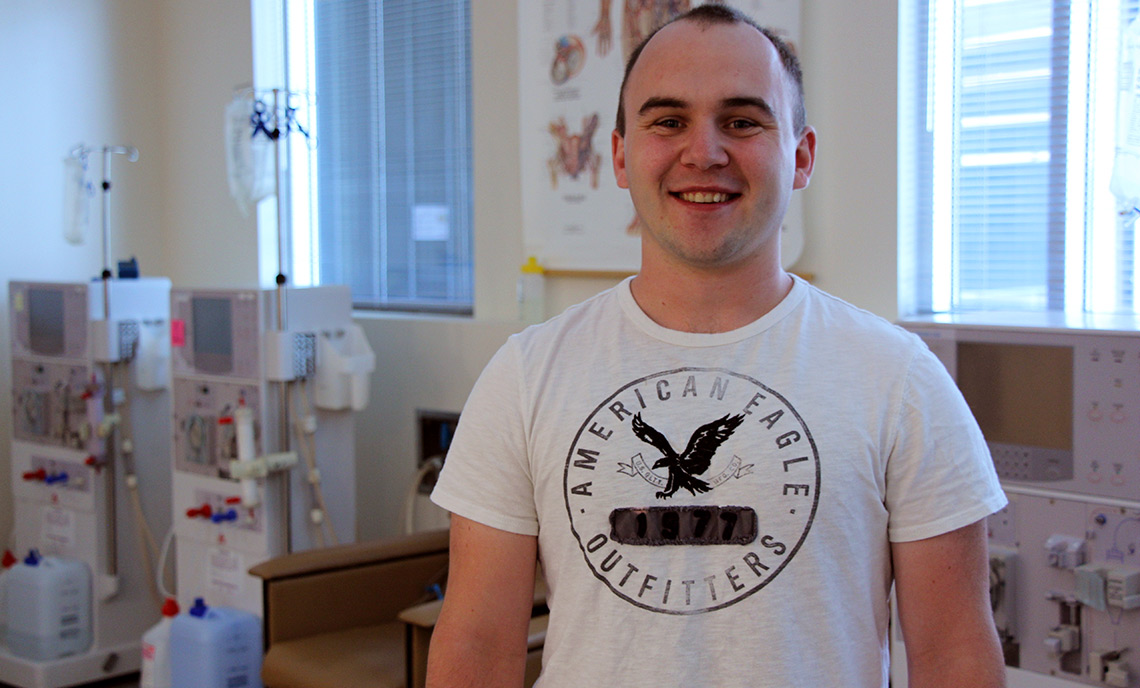 Alum's Software Benefits Hemodialysis Technician Students
August 1, 2014
Great things have happened at Clover Park Technical College since its Hemodialysis Technician Program was awarded a Department of Labor grant.
CPTC received a portion of the nearly $12 million grant through its collaboration with the Health eWorkforce Consortium. The grant enabled the College to add an evening Hemodialysis Technician program for students unable to attend classes during the day.
"The grant has been so successful we're full into Winter Quarter 2015," said Gregg Sapp, Health IT Grant Manager. "We never would have added that second section without that grant."
Grant funds were also used to hire a CPTC Computer Information Technology student to develop original software to give Hemodialysis students a more authentic experience in the classroom.
In the past, Hemodialysis students charted vitals every 30 minutes on printed charts made by program Instructor Ken Markovits. But in the Hemodialysis field, everything is done on computers. Student James Stump met with Markovits to learn what was needed.
"Ken wanted something to simulate the real world where they can have a laptop, and as they do the procedure they can type the vitals in the computer," Stump said.
Stump created web-based medical charting software that simulates a hemodialysis procedure, and includes an admin interface for instructors to track student progress and manage student accounts.
"Now it's almost identical to what they're going to be doing in the clinics," Hemodialysis Technician Instructor Tammy Savona said. "By the time they get there and it's time to chart, they know what they're doing."
Grant administrators were impressed with Stump's project and want to use the software in other hemodialysis programs.
Stump also created the College's iPhone and Android app. He recently graduated from CPTC and is a student at the University of Washington-Tacoma. Stump also serves in the National Guard.
Stump aspires for a career in software-development.
"I just want to program," he said.
The Hemodialysis Program at CPTC prepares students to operate kidney dialysis machines in outpatient settings like a hospital or dialysis center. For more information, visit www.cptc.edu/programs/hemodialysis.
Share This Story