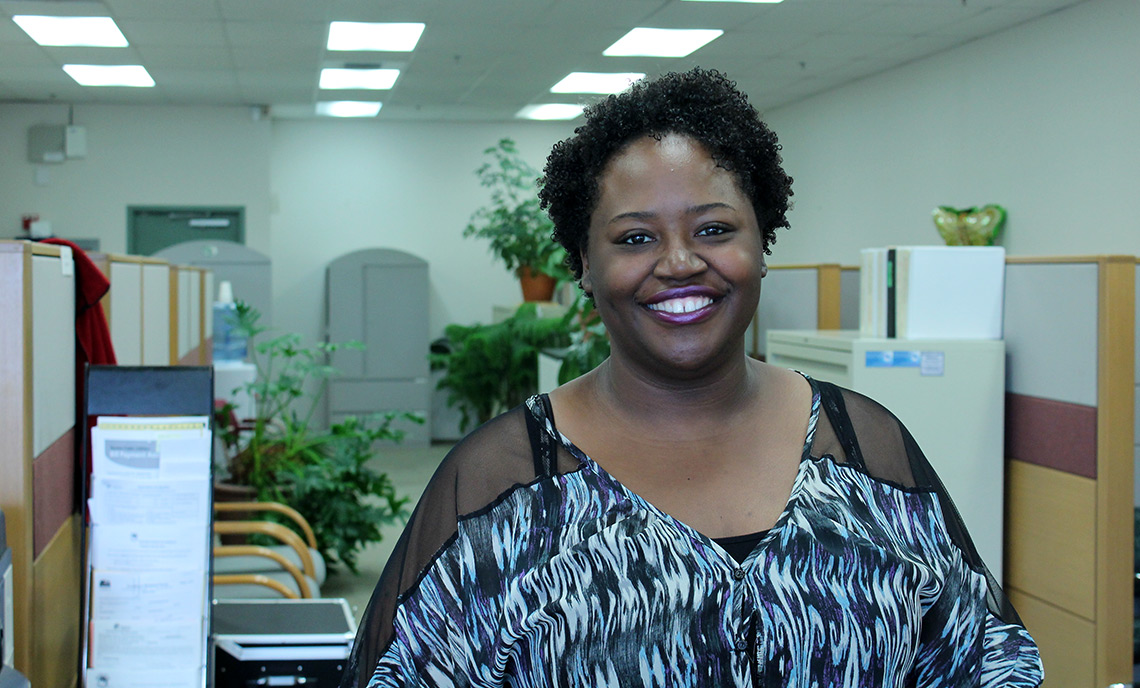 Grad's Career in Human Services Started at CPTC
May 21, 2014
When Alanna Rodgers made the decision to pursue a career in social services, Clover Park Technical College was her first step.
Rodgers liked the "family feel" of navigating through CPTC's two-year Human Services program with the same group of people from the first quarter through their graduation in 2003. With interest in both Child Protective Services and guidance counseling, Rodgers wasn't sure where her career in human services would lead.
She continued her education journey, earning a bachelor's degree in Liberal Arts and a master's in Human Services, with an emphasis in nonprofit management.
"Having the foundation of social services really plays into whatever role I got into after I graduated," Rodgers said. "Clover Park gave me the foundation of patience, interviewing skills and working through crisis with people."
Last year Rodgers joined the staff of South Sound Outreach in Tacoma, where she is the Project Homeless Connect coordinator. Rodgers coordinates four events a year to connect the homeless population with services and resources.
A recent Project Homeless Connect event took place at the Washington State Fairground in Puyallup May 7. Current Clover Park Technical College Human Services students volunteered to conduct intake interviews and direct those in need. Cosmetology and Dental Assistant students also volunteered with haircuts and oral care.
"It's a great eye-opener for our students," said Tanya Callahan-McCain, Human Services instructor. "This is a great opportunity where they can get general experience. We always support local agencies and any field experience that exposes them, especially our younger students who know this is where they want to be but don't know where they fit in, it gives them a little taste of it."
Rodgers appreciates having Clover Park Technical College students at the events because she knows the intake and exit interviews are well taken care of. The Puyallup event included 45 social service agencies that served 592 people. The next Project Homeless Connect event will take place in Gig Harbor Aug. 22.
Rodgers hopes there will be a day when 1,500 people aren't standing in line at her event to see a doctor or pick up a pair of socks. She hopes there won't be a need for Project Homeless Connect.
"My event isn't for a future," she said. "If my event is still going on in five or 10 years, that means we haven't done what we're supposed to be doing to make this issue go away."
Share This Story