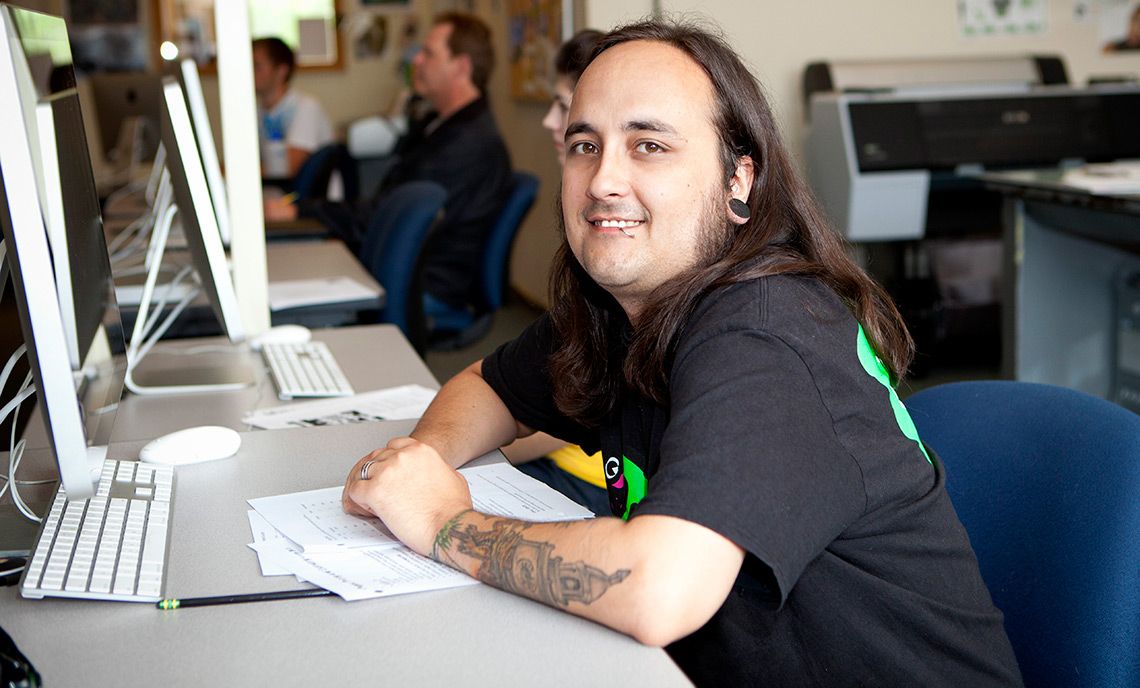 Graphic Technologies Graduate Designs His Career
March 10, 2016
Ryan Riveness wasn't sure he could turn something he enjoyed into a career.
He crossed his fingers, enrolled in Clover Park Technical College's Graphic Technologies Program in 2012, and pushed himself. Now two years since he graduated from the program, Riveness is enjoying his career as an independent business owner, designing and managing websites.
"The instructors here gave me great support," Riveness said. "They gave me the confidence that I could do it."
Riveness made the decision to attend CPTC after working seven years in a government position he didn't enjoy. An artist who likes to create, Riveness chose Graphic Technologies because it allowed him to use his imagination. The program prepared Riveness for the wide scope of the industry.
"It's not just designing and creating on the computer," he said. "You get the full scope of how it works from creation to a printed product."
Riveness initially thought he wanted to go to into graphic design for print, but after taking web courses with instructor Jeromy Condon, it shifted his plan and his career path.
Condon saw a bit of himself in Riveness, and offered him an internship opportunity with his own creative website design business.
"There are many times you see through someone's work ethic; the creations they produce and their attitude in the classroom," Condon said. "I saw that in Ryan."
After a three-month internship, Riveness launched his own company with Riveness Creative. Starting his own business has allowed Riveness to spend time with his family. Since he launched a couple of years ago, his business continues to grow.
"You have to push yourself to be the best you can be at it," Riveness said. "I had the support here to push myself and go as far as I could."
CPTC alumni are encouraged to share their stories at http://www.cptc.edu/foundation/share.