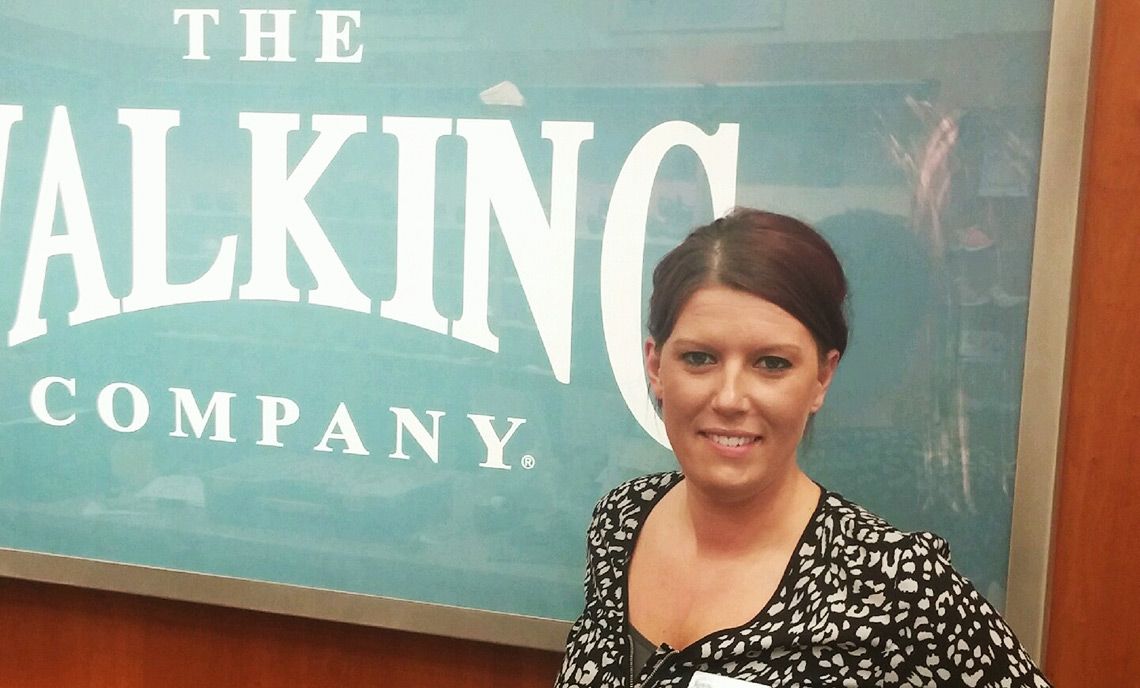 Studying for a Promotion
March 14, 2016
Ryan Reygers has noticed a trend in the online Retail Business Management Program he teaches at Clover Park Technical College.
He typically sees students receive a promotion at work around the time they earn the Retail Business Management Certificate, and then receive a second promotion when they earn the Retail Business Management Degree.
Program graduate Rachel Ayers is an example of that success.
Since Ayers enrolled in the program, earned her certificate and her associate's degree, she has been promoted three times. The training store business manager for The Walking Company was recently named the training store business manager of the year for the West Coast region.
"The program helped me to be a better trainer," Ayers said. "Before, I was a good manager, but now I know how to train other people because I've done the homework."
When Ayers first started with her company about three years ago, she let her employers know it was her goal to increase her responsibility and work toward more opportunities within the company.
Ayers had done online and hybrid classes before, but found CPTC's Retail Business Management Program, which is 100 percent online, best fit her lifestyle as a working mom.
"The program works for working people," she said.
Ayers also encouraged her older sister to enroll in the program, who is now two classes away from completion.
Reygers has witnessed Ayers elevate in position within her company since she first enrolled in the program. Ayers went from a low-volume store to a store double the volume, and from store manager to district trainer. The instruction Reygers provides in the program has equipped Ayers to interact with many levels of the company, including upper-level management.
"It has helped me to be more relatable," Ayers said. "I feel more confident and can recite things that I've learned."
Ayers was recently on CPTC's Lakewood Campus as an employer at the college's Spring Career/Job Fair in March. She had the opportunity to network with other students and alumni, and catch up with Reygers.
"She's been in retail a long time, but sometimes getting that book knowledge, you know why you're doing what you're doing," Reygers said. "She took that book knowledge and put it to use."
Ayers now has her sights set on earning her bachelor's degree through CPTC's Bachelor of Applied Science Program, which also accommodates working adults.
CPTC alumni are encouraged to share their stories at http://www.cptc.edu/foundation/share.