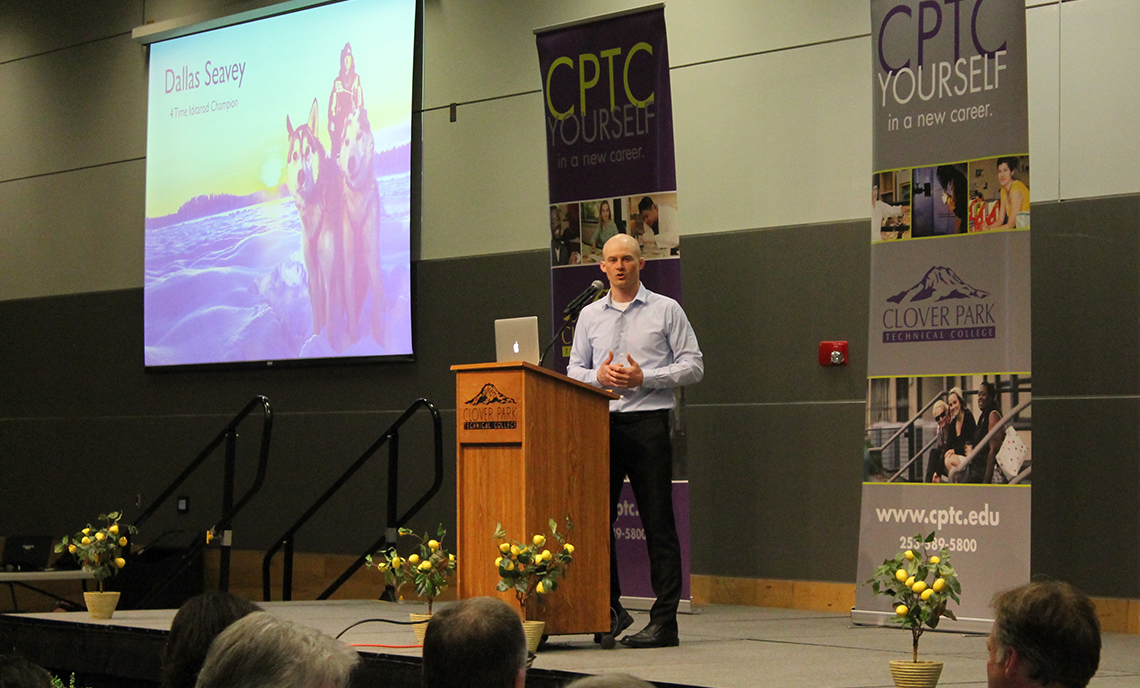 Foundation Hosts Record-Breaking Scholarship Banquet
April 28, 2017
Scholarships can make the difference between a student having to drop out or attaining a life-changing education, and the Clover Park Technical College Foundation recognized their importance April 18 at the 11th annual Scholarship Banquet at the McGavick Conference Center.
Featuring a record-breaking attendance of more than 240 people, the luncheon gave student scholarship recipients the chance to interact with some of the donors who helped make those scholarships possible. It also helped pave the way for the next generation of students, raising more than $27,000 for future scholarships.
"The impact of a scholarship makes a big difference in a student's ability to persevere," CPTC President Dr. Joyce Loveday said. "It's a matter of the community supporting them, and it eases the challenge. And in turn, the scholarship comes back to impact our community through the development of a productive person who will hold a job perhaps as your next nurse, interior designer or computer programmer."
The event featured a keynote presentation from four-time Iditarod champion Dallas Seavey, who spoke about his experiences overcoming the challenges in the race to become one of the most successful mushers ever. He explained how he attained success by being willing to reevaluate established methods and being more open to different ideas than holding to rigid ideas that may not work with everyone. He concluded by saying, "let's ask the question instead of telling them" what has always been done before.
While attendees enjoyed a lunch catered by CPTC's Culinary Arts program, scholarship recipients Barbara Van Hise and Schuyller Nagorski shared their stories. Van Hise overcame drug addiction, while Nagorski struggled with disengagement from his family. In both cases, scholarships helped these students achieve their educational goals.
"This event showcases the many efforts made through the CPTC Foundation to remove barriers to our students' success," CPTC Vice President for Strategic Development Tawny Dotson said. "The record-breaking attendance and money we raised for future scholarships reflects our community's desire to provide open access to students as we work to educate tomorrow's workforce."
Anyone interested in contributing to student scholarships can learn more about the CPTC Foundation at its website www.friendsofcloverpark.org.